Macleay Valley Culture Trail
Explore the Macleay Valley Cultural Trail on our interactive map. From the iconic Slim Dusty Museum to heritage sites such as Trial Bay Gaol, stunning public art and vibrant markets. The Macleay Valley is full of cultural attractions  and majestic scenic views.
Creative Places in this Region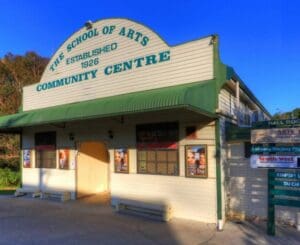 The fascinating beachside township of South West Rocks is located near the mouth of the Macleay River. It has a rich heritage with its own distinctive style and creativity.
The quaintest little village along the Macleay River, Gladstone beckons those who love heritage, history and funky finds. With 19 beautifully preserved buildings, art galleries, specialty shops and cafes, Gladstone is a must visit while you're in the Macleay.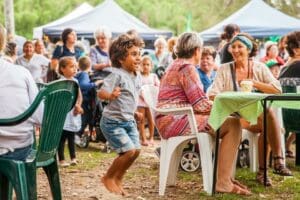 Looking for what's happening around the Macleay Valley? From South West Rocks, Kempsey, Crescent Head to Gladstone. We've got all the exhibitions, performances and events listed in the one place right here.