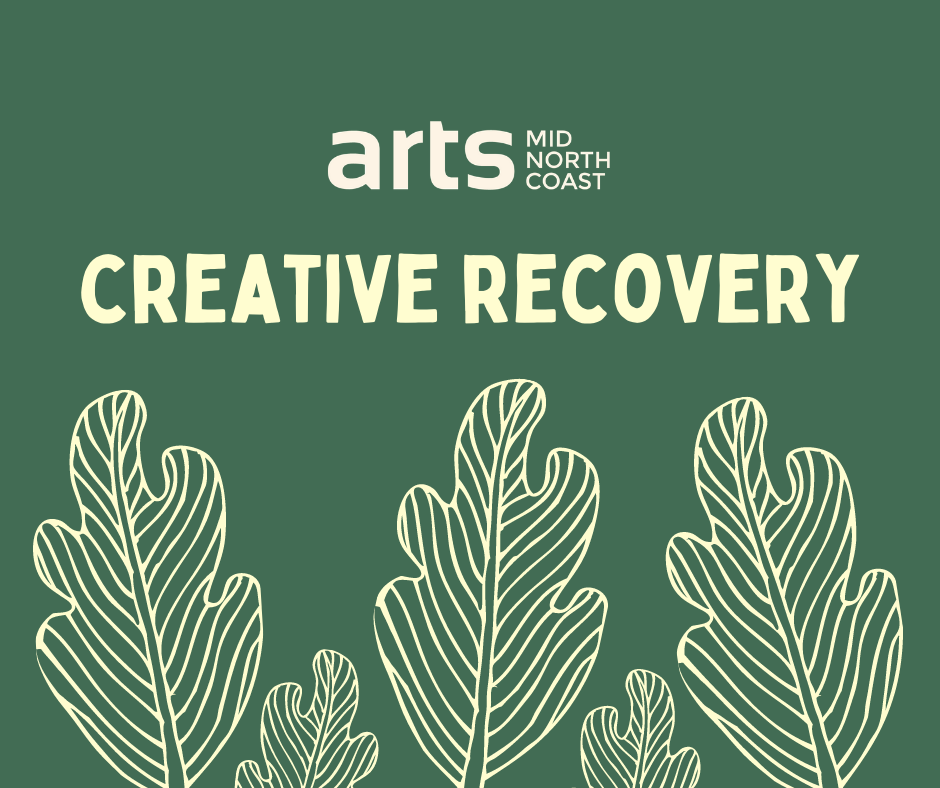 Arts Mid North Coast, in partnership with the Creative Recovery Network will be delivering a Creative Recovery Program in the region for 2021/22.
The program aims to build a Community of Practice around Creative Recovery - sharing knowledge, understanding, resources and networks - between sectors working in Disaster Recovery.
In October 2021, we will be rolling out a Training Program bringing together local practitioners working in the areas of arts, health & emergency services, Local Council and State Government recovery workers, so that we can connect and work together in helping embed the role of the arts in the recovery of our regions.
To register your interest in the program and to keep up to date with the latest news & opportunities, sign up to the Creative Recovery Mailing List below.