This listing was submitted to Arts Mid North Coast as part of our free content service.  if you would like to submit arts news, events and business listings to this site please click here to learn more.
Arts Mid North Coast have made every effort to check the accuracy and integrity of all content prior to publication.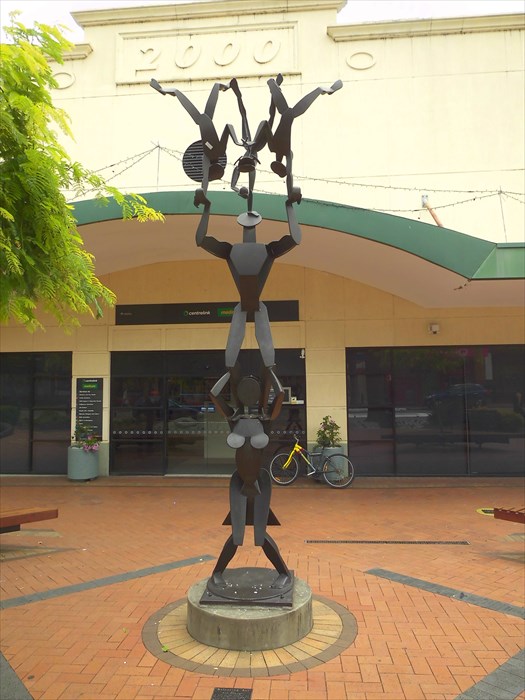 In the year 2000, artist Rick Reynolds won a Taree Bicentenary Committee competition for the commission to create a sculpture for the main street of Taree.
The towering powder-coated steel sculpture titled Balancing Act, caused some public reaction to the feature of the woman's figure supporting the male figure and the three children's figures.
Image credit: Grahame Cookie