This listing was submitted to Arts Mid North Coast as part of our free content service.  if you would like to submit arts news, events and business listings to this site please click here to learn more.
Arts Mid North Coast have made every effort to check the accuracy and integrity of all content prior to publication.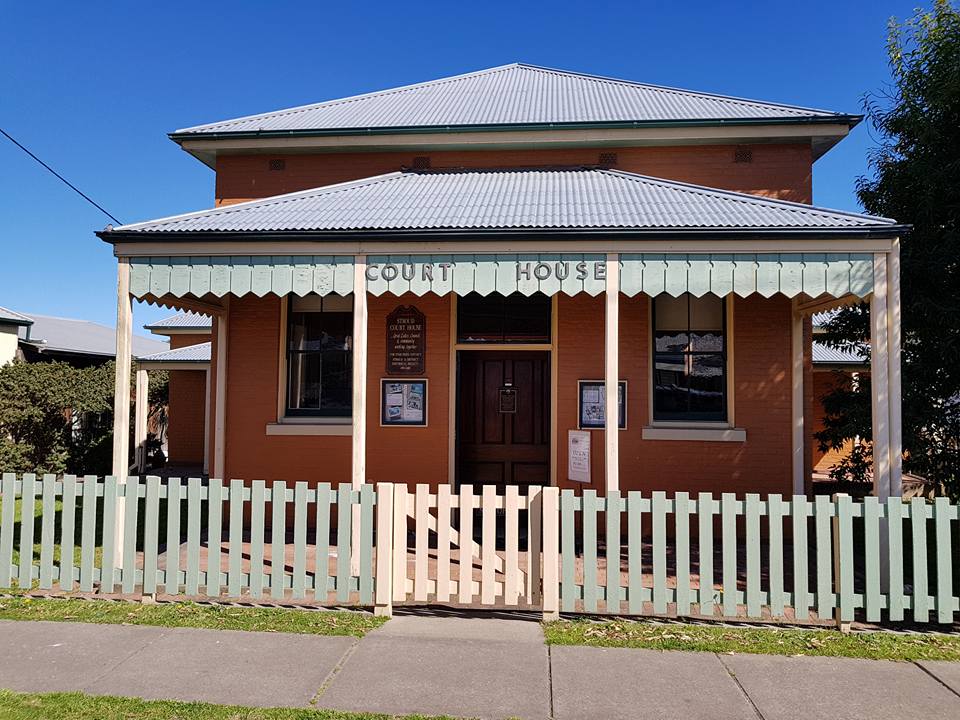 The first Stroud Courthouse was constructed on this site in the 1840s. The present, convict-built building was completed in 1876 and remained in regular use until 1974. However, the police residence and cells were removed in the 1930s. The Stroud Courthouse now serves the district as an historical museum. Open Sundays from 11am to 1pm.