This listing was submitted to Arts Mid North Coast as part of our free content service.  if you would like to submit arts news, events and business listings to this site please click here to learn more.
Arts Mid North Coast have made every effort to check the accuracy and integrity of all content prior to publication.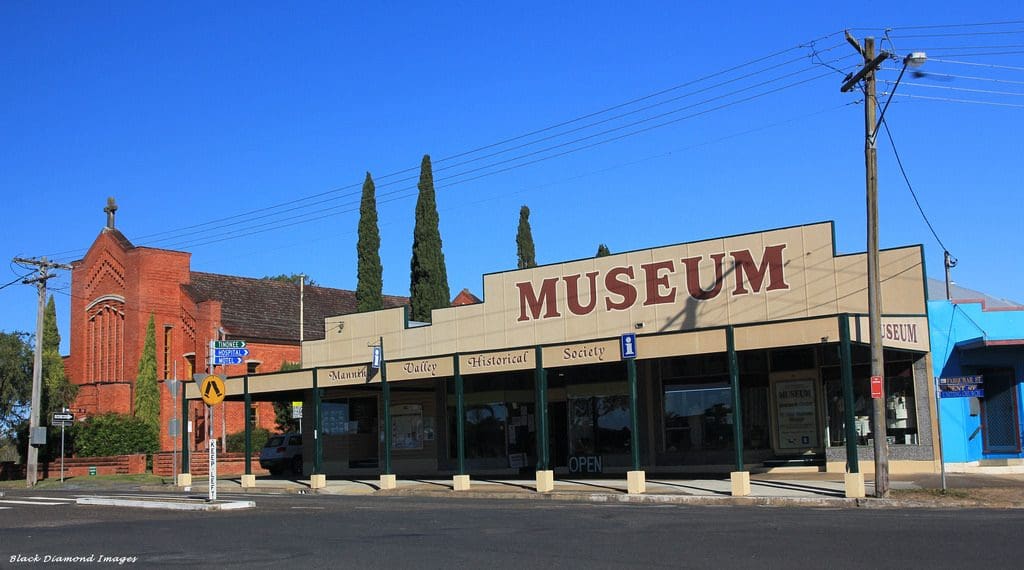 The museum was famously opened in 1968 by Australia's great aviatrix Nancy Bird Walton, and is housed in one of Wingham's most historically significant buildings – its first general store. The collection is lovingly curated by a team of dedicated volunteers, and includes the original lock-up that held famed bushranger Jimmy Governor among its many relics.
Wander our two large rooms of themed displays that house antiques ranging from Gaelic bibles bought out by original Scottish settlers to rare local aboriginal artefacts and hand- carved furniture. Each display is supported by the Manning Valley Historical Society's nationally significant photographic collection, which provides a fascinating insight into what life was really like for the pioneering men and women who chose to settle in rural towns.
Take a little piece of history home with you by visiting our store, which offers a selection of historical books and handcrafts created by local artisans.
The Manning Valley Historical Society Museum is housed in what was once a grocery and produce store, circa 1880. The museum is jam-packed with treasures telling the stories of the Manning Valley. With an eclectic collection of furniture, glass, ceramic kitchen utensils, tools, photographs and fashion, the enchanting detail of this museum is one of its most defining features. Open daily 10am to 4pm.