This listing was submitted to Arts Mid North Coast as part of our free content service.  if you would like to submit arts news, events and business listings to this site please click here to learn more.
Arts Mid North Coast have made every effort to check the accuracy and integrity of all content prior to publication.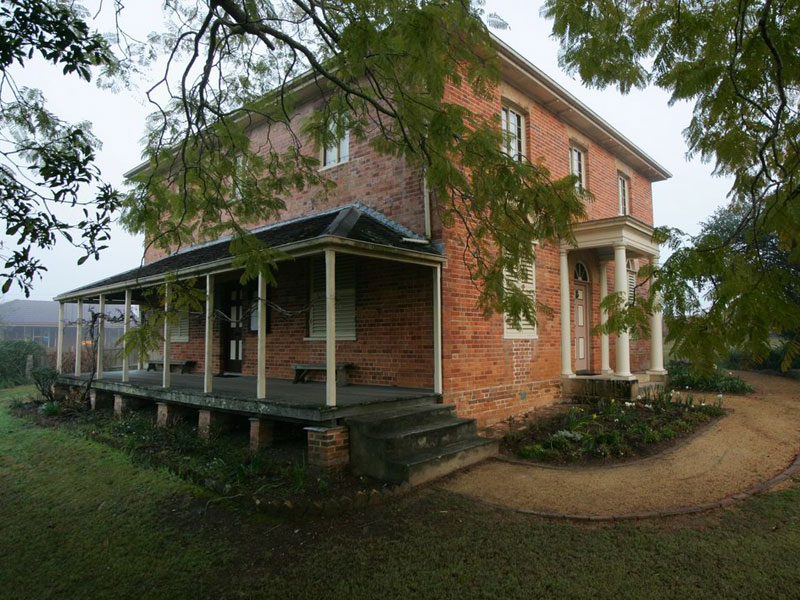 Constructed with convict labour by the Australian Agricultural Company (AAC), Stroud was a gated community in early times and had at its heart four significant buildings erected by the company to form the educational, social and religious hub of the town.
Quambi House is one of these buildings,  originally built as a two-roomed schoolhouse (originally known as Lady Parry's School) about 1831 to accommodate 40 children. A second storey was added to serve as a teachers residence in 1841.
The Georgian-style building was acquired by the Anglican Church circa 1850s, with a kitchen annex being added in 1860. The building remained as a school until 1888 when the government school opened. It was then used as a private grammar school until 1900 when it became a private residence. About this time the front porch was demolished and replaced by a full-width bullnose iron verandah.
The building was used as a private residence from 1900 until 1973, and it was during its occupancy by the Callow family that the name 'Quambi' ('place of shelter') was first used for the building.
Quambi House was purchased and restored by Great Lakes Council in 1975, and converted into a museum by the Stroud Historical Society.
The museum displays furniture, clothing, personal and household items, photographs and other objects from the late 1800s through to the mid-1900s. The restored, convict built building also houses a collection of historic books from the Australian Agricultural Company.
Open Sundays from 1.30pm to 3 pm (or by appointment).
Image courtesy of Stroud Historical Society