Creative Recovery covers the growing network of artists and cultural and community workers taking the lead in helping communities recover from the impact of such disasters through creativity.
As we face increasing crises caused by floods, fires, droughts and other natural disasters and now viruses such as COVID-19, the arts can play an important role in the response and recovery process. Arts Mid North Coast have partnered with QLD based organisation, Creative Recovery Network and are working to understand how this can be achieved, by whom and how we can best assist:
the arts to meaningfully support communities to recover and rebuild;

the arts to be integrated into and valued as part of broader community recovery efforts;

local artists and arts workers to gain increased knowledge, skills and confidence to respond to communities in recovery;

for arts and cultural organisations to enhance their capacity to work with communities in recovery and respond in a coordinated way.
We have created this section to post important networks, studies and projects that we have found  to assist artists and arts organisations on the Mid North Coast.
Throughout March 2022 Arts Mid North Coast delivered three Creative Recovery training workshops across the Mid North Coast, facilitated by Scotia Monkivitch from the Creative Recovery Network. We are thrilled to have been able to equip more than 50 creative first responders with disaster recovery and preparedness knowledge and facilitation skills to help their communities.
Throughout the second half of 2022 we are providing creative recovery grants for local practitioners to run projects in our region. See below list of upcoming events.

Creative Recovery Network
Creative Recovery Network is a specialist service provider and advocate for culture and the arts within the emergency management sector. They partner with government, community service, and private sector providers who work in disaster preparedness, response and recovery.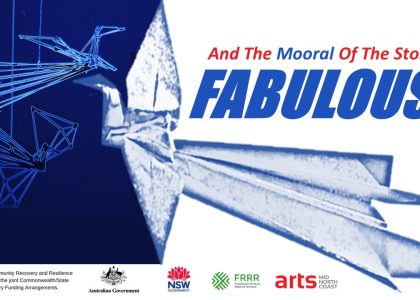 Workshops & Talks
Storytelling, poetry, printing, origami, lantern-making, feasting and drumming. We will be remembering, sharing and recording our bushfire stories. ...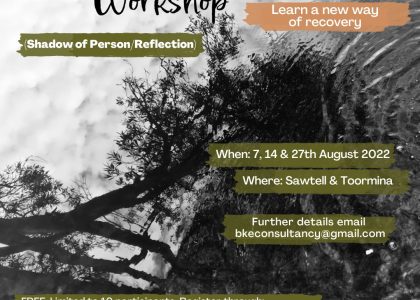 Workshops & Talks
You are invited to be a part of Dawaandi - a Cultural Project that focuses on supporting people ...
The tiny village of Nymboida was decimated on November 8th, 2019, with two thirds of its residents left ...
Over 150 primary school students in the bushfire-affected Orara Valley took part in a Creative Recovery Project spearheaded ...
Nambucca artist Nancy Sposato was a successful recipient of a Regional Arts NSW Creative Recovery grant to support ...
Manning Valley Neighbourhood Service Validation Project The aim of the Manning Valley Neighbourhood Service Validation Project was to ...
To keep up to date with our Creative Recovery Program sign up to our Creative Recovery Mailing List below.
Click here to catch up on past issues.