The Mid North Coast region has one of the highest ageing populations in NSW with 32.7% of the region's population aged 60 years and over. Projections show the Mid North Coast will have the oldest population in Australia by 2021. (ABS Data, 2016 Census).
As the number of older people continue to grow, optimising health and wellbeing is an increasingly important economic and medical challenge. Participation in arts and cultural activities has proven benefits for an ageing population and helps improve physical and mental wellbeing.
Creative Ageing for All was developed by Arts Mid North Coast to provide a key strategic document to guide Creative Ageing policy and project development in the Mid North Coast region.
In partnership with Government, health and aged care sectors, our strategy aims to ensure older people in our region are encouraged to live active and healthy lives by way of better access to and greater participation in creative ageing activities and events.
Our two-volume study includes:
Volume 1 - Creative Ageing for All.
A strategic pathway for Arts Mid North Coast and the region with regional case studies of creative ageing projects, as well as our Three Year Plan 2020 - 2022
Volume 2 - Creative Ageing in Context.
Reference material forming the context for our strategic pathway as well as resources for those interested in learning or doing more in the creative ageing field.
This project was funded through the Australian Government's Building Better Regions Fund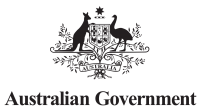 Our annual celebration promoting creative events and activities for older people.
Find local organisations and groups providing creative activities for seniors