Arts Mid North Coast supported The Port Macquarie Museum in the development of its newest online exhibition and digital story telling project 'Tourists Paradise' - touristsparadise.com.au.
As a place of happy memories for generations of holiday makers, Port Macquarie has had a long and rich tourism history. The new exhibition creates an innovative and exciting visual experience for the museum's increasing online audiences, and give them an opportunity to share their holiday memories and experiences through social media, using the hashtag #portmacquarietouristsparadise.
The exhibition features numerous photographs, objects and stories from the Museum's large collection, and is a curated journey through a number of themes including long forgotten places and stories.
Tourists Paradise can be viewed on any device, but is best viewed on larger screens such as desktop computers and laptops. The online exhibition is accompanied by a physical exhibition at the Port Macquarie Museum where many of the featured objects can be viewed.
Tourists Paradise, the physical exhibition was also shown concurrently at the Port Macquarie Museum, located at 22 Clarence Street, within Port Macquarie's cultural precinct. Phone: 02 6583 1108.
Tourists Paradise Online Exhibition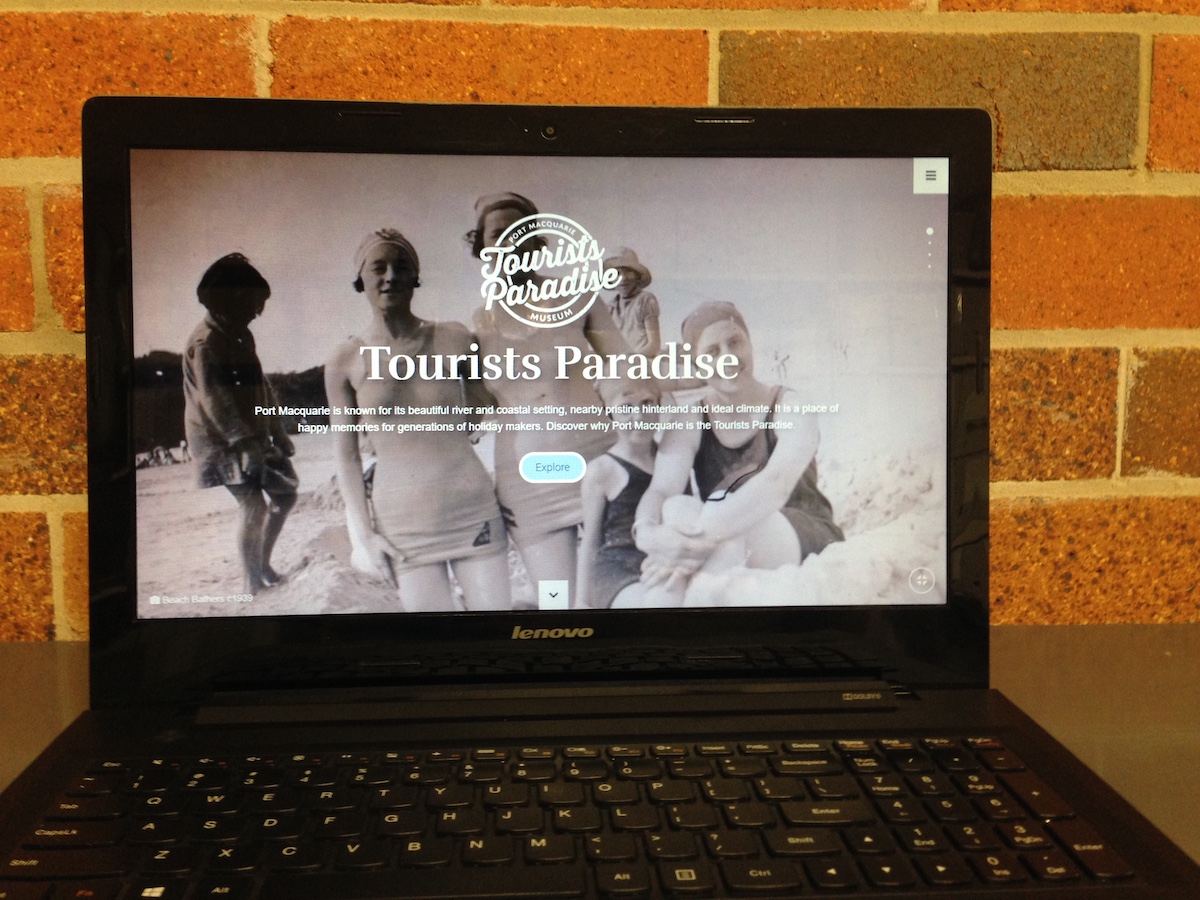 The project has been supported by Create NSW's Volunteer Museum Grant Program, a devolved funding program administered by Museums and Galleries of NSW on behalf of the NSW Government and in-kind support from Arts Mid North Coast.