Wingham creative Sandra Kwa is passionate about music and shares this joy with the wider community. She is the musical director of choirs Wingsong, Sing on Q, and the Baraya Wakulda Indigenous Choir.
Sandra and her husband Rob Butler own the Queen Street Hall in Wingham which serves as a bustling creative hub, hosting the choirs as well as events such as the Acoustic Fringe Festival. We chatted with Sandra to find out more about Sing on Q for our 2020 Creative Ageing Festival.
Tell us a bit about yourself and your creative life..
My creative life is centred around music. I have being doing music since my earliest memories: playing piano, singing in choirs, studying theory, performing, teaching, accompanying, and for the last ten years directing community choirs in the Manning Valley.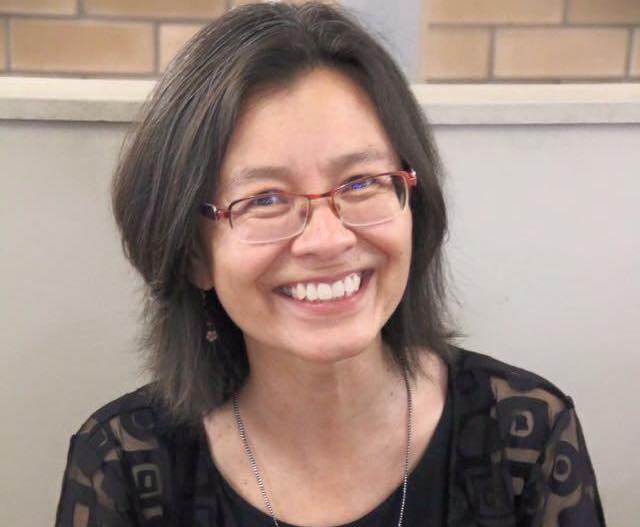 What do you love about choir singing, what motivates you to share this joy with the community?
Musically, I love beautiful melodies, rich harmonies and rhythms you can't help moving to (who doesn't?). I also love songs that have been written with a good-hearted message, not necessarily always happy, but good for humanity in some way. Choir singing brings all of this together in a group of like-minded people who are interacting harmoniously both musically and socially.
I am motivated by the joy it clearly brings to so many people, and by the knowledge that my knowledge of music can make this possible. I can't fix cars, computers or broken bones, but music I can do. So that is my humble contribution to our arts community and I am grateful that there is such an appreciation of, and demand for, music-making in this fantastic region.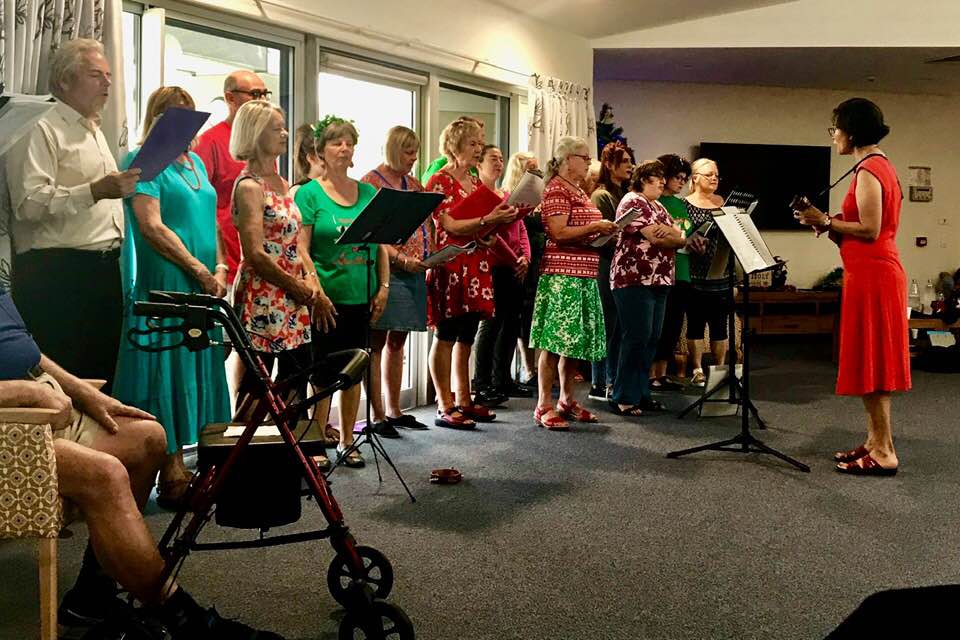 Tell us about Sing on Q - who's in the group and when do you meet?
Sing on Q is a small choir - really a sing-along group - originally started with the help of a one-year State Government program called "Sing Your Age". Auspiced in 2018 by the Manning Valley Neighbourhood Centre, our purpose was to encourage stay-at-home people of all genders and ages, including the elderly, to come out and sing in a friendly social setting. We are now independent of any funding, so donations at whatever level the participants are comfortable with are gratefully accepted to cover time and venue costs.
We meet generally on Fridays at 11.30am, with the option of staying for a shared lunch at 1pm. The venue is Queen St Hall (hence our name Sing on "Q"!) at 25 Queen St, Wingham.
How do you join - do you have to be already a 'singer'
You join simply by coming along any Friday of school term. You certainly don't have to be a "singer" already; any and all ability levels are welcome! We sing simple rounds and well-known popular and folk songs, including songs by the Beatles, the Carpenters, the Seekers, Dusty Springfield, Leonard Cohen, the Beach Boys, songs from musical theatre and more...!
This Friday 14th our rehearsal time is changing from 11.30am to 3pm, to prepare for our 5.30pm performance for Seniors Week at Wingham Library. All are welcome to come along to the Library to hear and meet us. We are only a small group, but there is room to grow so we are hoping some of our audience will decide to join us!
Sing on Q are performing at the Wingham Library on Friday 14th February for Seniors Week. See more information here.