The information & links contained in this article were published in 2019 and may no longer be current. We recommend checking the following sections for more recent content - General Arts or tagged: creative ageing, news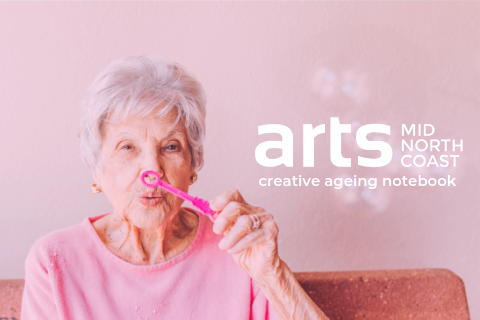 Through our work in developing a Creative Ageing Plan for the Mid North Coast, we have recognised the importance of engaging in the arts and creative activities to foster good health and wellbeing as people age.
Arts Mid North Coast have been collating the latest research, articles and commentary on Creative Ageing from around the world and we are pleased to share these with our community.
Click here to read the first issue of Creative Ageing Notebook
If you would like to learn about the increasingly important connection between Arts and Health and how it can benefit those aged 60 and over, you can subscribe to our regular newsletter: