This listing was submitted to Arts Mid North Coast as part of our free content service.  if you would like to submit arts news, events and business listings to this site please click here to learn more.
Arts Mid North Coast have made every effort to check the accuracy and integrity of all content prior to publication.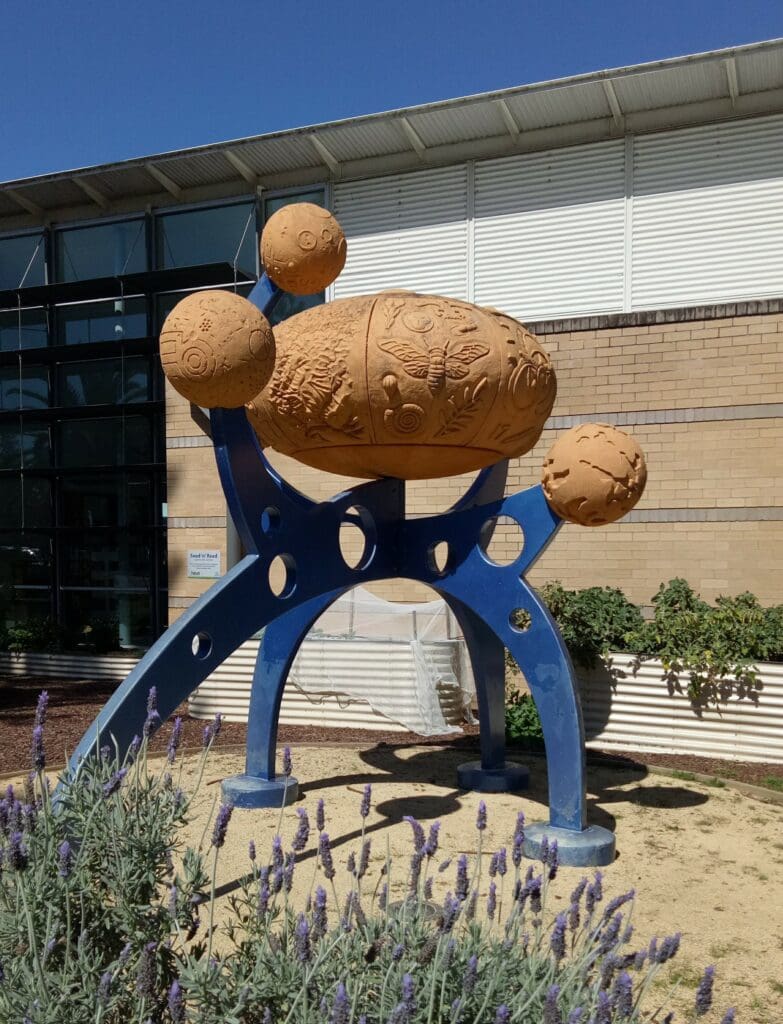 This sculpture was created by Stephen Killick in 2001.
The images of the sphere represent the past, present and future and aspects of civilization than can be researched in the library. The sculpture depicts Port Macquarie as the centre of the universe.
Image credit: Olivia Parker