This listing was submitted to Arts Mid North Coast as part of our free content service.  if you would like to submit arts news, events and business listings to this site please click here to learn more.
Arts Mid North Coast have made every effort to check the accuracy and integrity of all content prior to publication.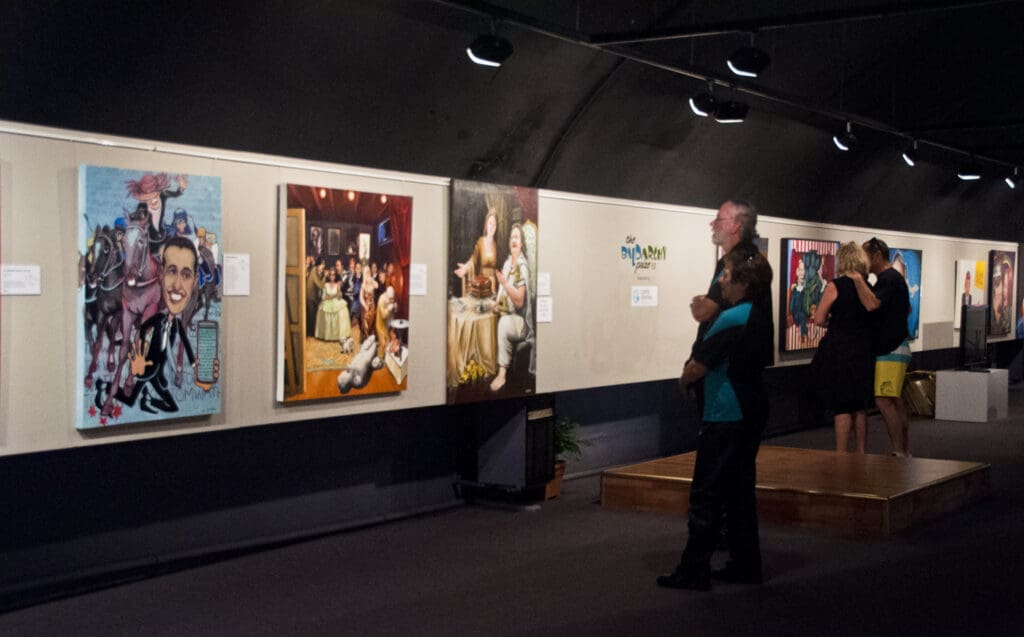 It's more than just good fun…The Bunker National Cartoon Gallery is unique. It's Australia's first and only dedicated cartoon gallery and is housed in an authentic underground World War II bunker (built in 1943). It was converted into a contemporary cartoon gallery in 1996 and features regular changing exhibitions of Australian and international cartoons. 
The Coffs Cartoon Collection of over 20,000 cartoons is housed at the Bunker and is the result of the annual Rotary Cartoon Awards competition – Australia's foremost cartoon competition.
The Bunker Cartoon Gallery is open seven days 10am to 4pm (closed Christmas Day & Good Friday).
For more information on Bunker Cartoon Gallery Coffs Harbour give the Bunker a call on 6651 7343 or visit their website www.bunkercartoongallery.com.au or like the Bunker on Facebook.
Accessibility: 
Accessible Parking
Cater for Carers (High support needs who travel with a carer)
Mobility Friendly
Wheelchair Access
Children's Programs