This listing was submitted to Arts Mid North Coast as part of our free content service.  if you would like to submit arts news, events and business listings to this site please click here to learn more.
Arts Mid North Coast have made every effort to check the accuracy and integrity of all content prior to publication.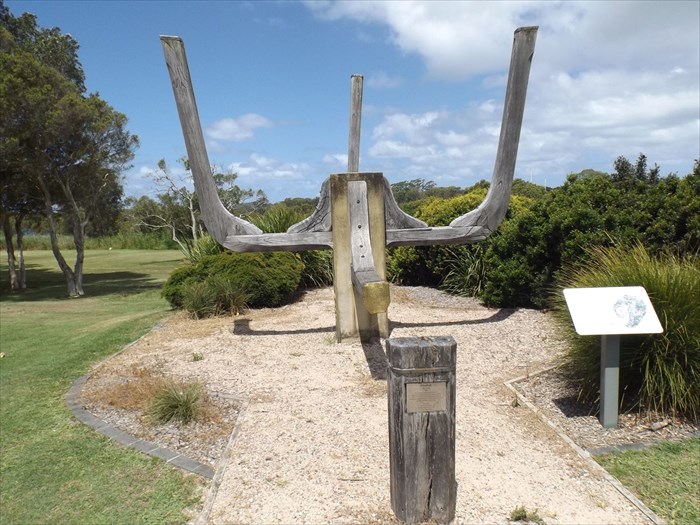 Local artist Max Scott, was inspired by an old photo of a ship built at this site. Floodtide, is made of local timber and employs traditional shipbuilding methods.
Carvings and relieved images reflect Birpai totems, local history and the areas scenic beauty. The timbers used are identified by carved species names and past flood levels are marked on a piece of red mahogany nearby.
Image credit: Grahame Cookie