This listing was submitted to Arts Mid North Coast as part of our free content service.  if you would like to submit arts news, events and business listings to this site please click here to learn more.
Arts Mid North Coast have made every effort to check the accuracy and integrity of all content prior to publication.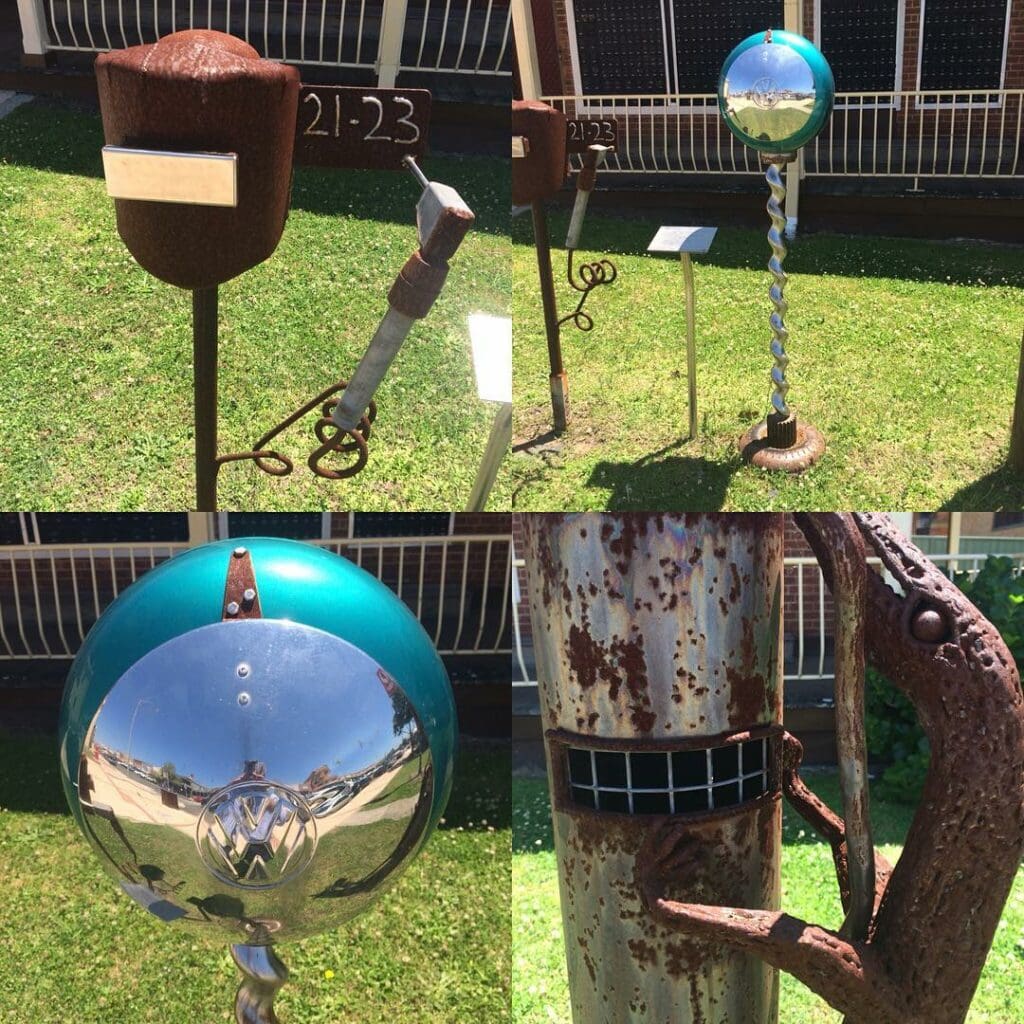 Many rural Aussie roads have these imaginative mailboxes on their roadsides often grouped together to form interesting collections of shapes and styles, The 2014 Aussie Bush Mail Box Competition by the Macleay Valley Arts Council sought to embrace that unique spirit of creativity and resourcefulness.
Three sculptures line the lawn in front of the West Kempsey Post Office, showcasing the winners:
"Many A Day Behind It" by Danny Roberts (2nd)
"Goin' With The Flow" by Steve King (1st)
"Goanna On A Banksia" by Grahame Bray (3rd)
Image credit: Sculptures in the Gaol