This listing was submitted to Arts Mid North Coast as part of our free content service.  if you would like to submit arts news, events and business listings to this site please click here to learn more.
Arts Mid North Coast have made every effort to check the accuracy and integrity of all content prior to publication.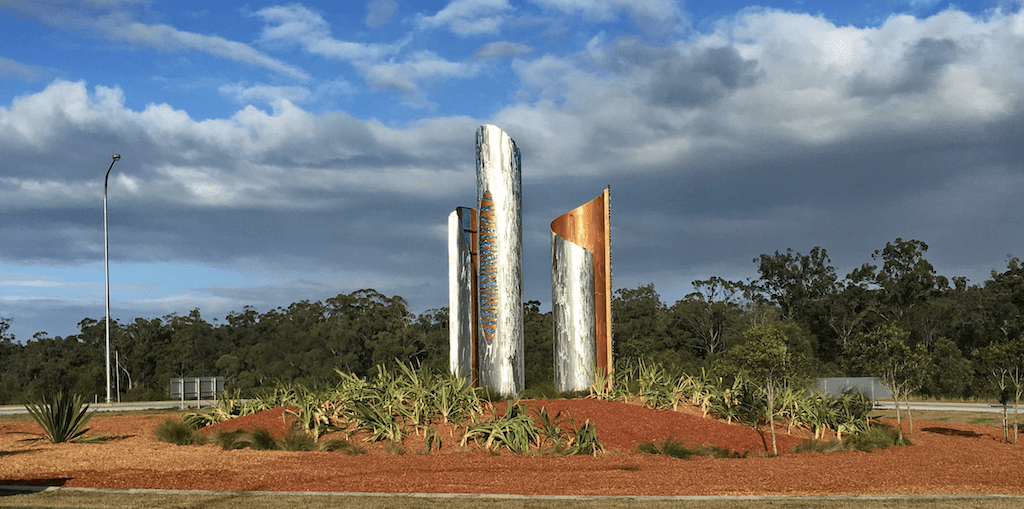 Echoes by Artventure (Paul Johnson and Gail Mason) provides a view of the history of logging in the Macleay and the central role of water transport.
Three related forms express the historical relationship between the Macleay River and the ancient forests. Cut into one is the shadow of the Indigenous bark canoe representing Dunghutti country 100 years ago; another reflects the wooden boats constructed on the river banks by the first white settlers, and the third suggests the cross-cut hand saw used by the early loggers.
These elements have been deconstructed and reassembled in contemporary abstract form to create a sculpture that alludes and 'echoes' the history of the Macleay.