Launched in May 2021, the Art Remedy Podcast explores the broad benefits that the arts can bring to our health and wellbeing, our spaces and places, our social life and economy, and perhaps a better understanding of each other and the world around us.
Each month, we interview artists, creatives, community members, researchers and experts from a broad range of disciplines to talk about how the arts contribute in many ways to building better communities.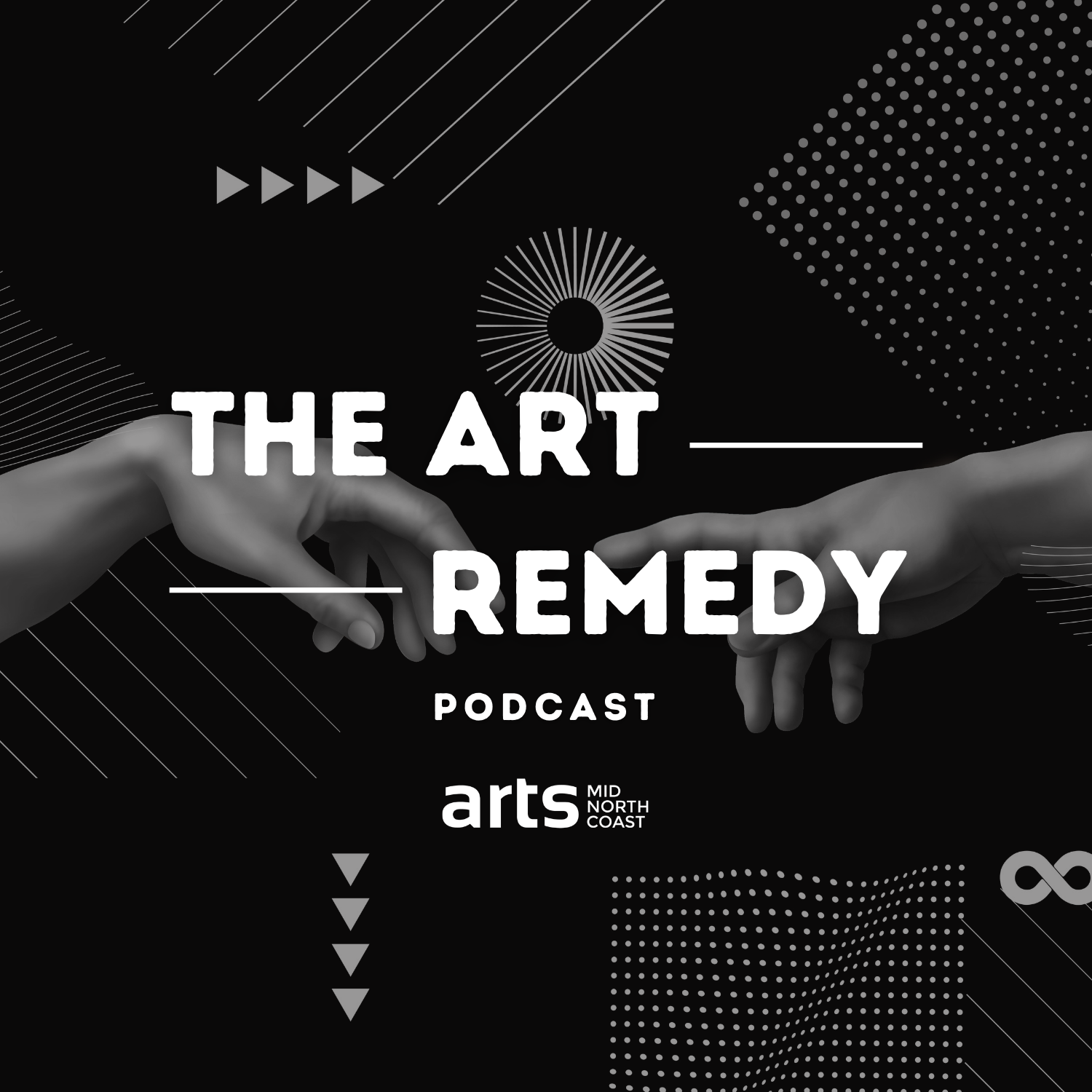 The Art Remedy Podcast - Introduction.
Original music composed by Stewart Peters (Soundshed Music). Narrated by Liv Parker. Produced by Arts Mid North Coast.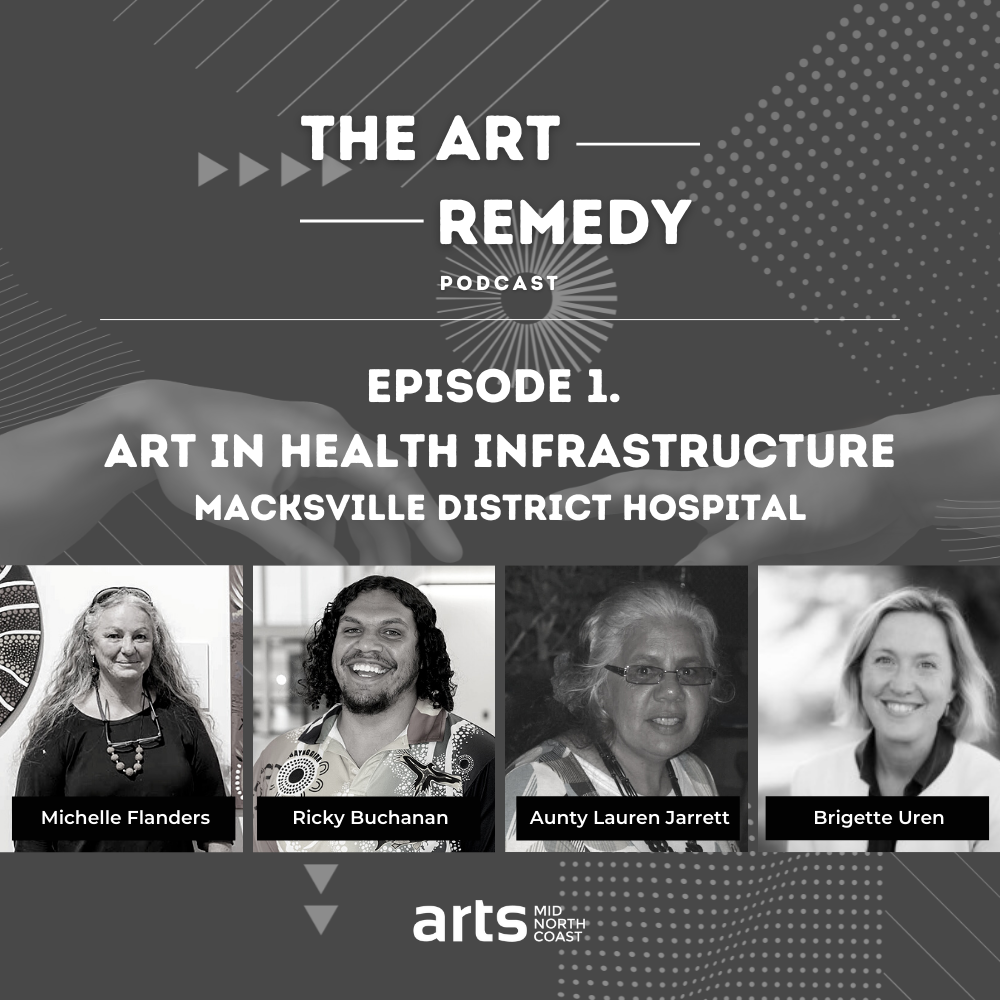 Episode 1.  Arts in Health Infrastructure - Macksville District Hospital. 
In this episode, we pay a visit to the newly built Macksville District Hospital, opened in 2020, on Gumbaynggirr Country, Nambucca Valley. The new hospital features large scale public art sculptures commissioned through Saltwater Freshwater Arts and created by local Gumbaynggirr artists and community members including school students from Nambucca, Macksville and Bowraville.
Interviews with: Michelle Flanders (Saltwater Freshwater Arts), Ricky Buchanan, Aunty Lauren Jarrett and Brigette Uren, (NSW Health Infrastructure).
Narrated by Liv Parker. Produced by Arts Mid North Coast. Published May 2021.