This listing was submitted to Arts Mid North Coast as part of our free content service.  if you would like to submit arts news, events and business listings to this site please click here to learn more.
Arts Mid North Coast have made every effort to check the accuracy and integrity of all content prior to publication.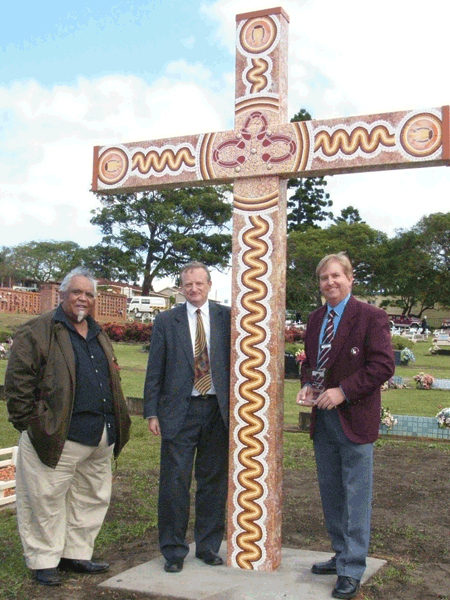 Kempsey Shire Council, in partnership with the Aboriginal community and H & H Accredited Training Australia Inc, completed the second phase of its work in June 2009 to give recognition to unmarked graves at East Kempsey Cemetery.
The memorial now includes artworks undertaken by local Aboriginal artists including a beautiful winding inlaid pathway and large painted memorial cross by artist Richard Campbell.
Photo: Kempsey Council