This listing was submitted to Arts Mid North Coast as part of our free content service.  if you would like to submit arts news, events and business listings to this site please click here to learn more.
Arts Mid North Coast have made every effort to check the accuracy and integrity of all content prior to publication.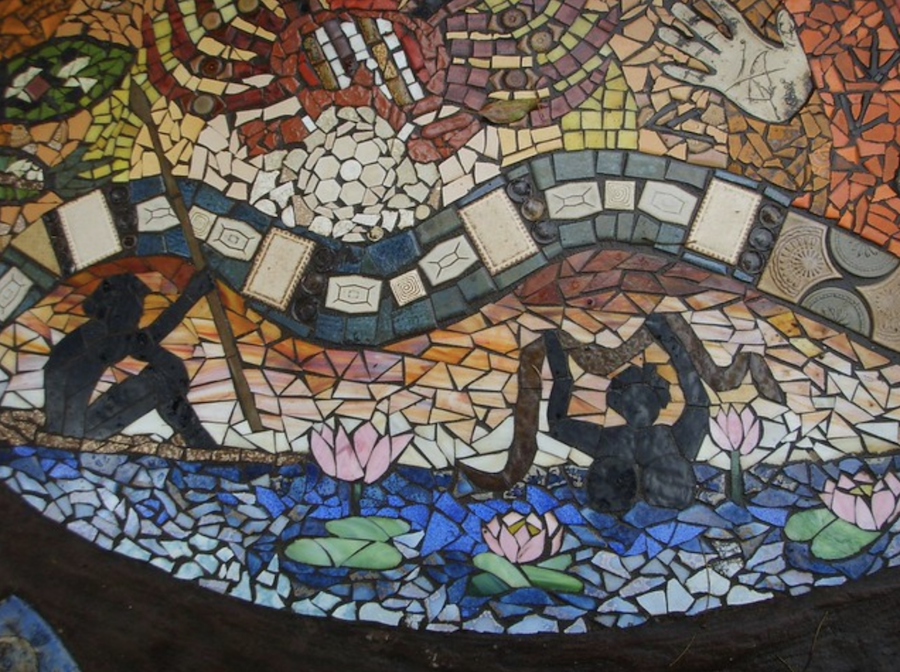 This project was funded jointly by NSW TAFE, the Attorney General's Department and the Bellingen Community Arts Council. It replaced an aging fountain, built by the "Centenary of Settlement" Committee in 1967.
The mosaic comprises 4 panels which are surrounded by individualised tiles, handmade by the people of Bellingen, mostly children. There is a centre panel which represents the old fountain and the community spirit that saw it built. Around that are 3 large panels in the shape of wood ducks, the local indigenous totem. They each reflect the 3 aspects of the local area – its flora and fauna, its Aboriginal history and the history of European settlement.
Phil Wadick was the project and production co-ordinator, Joshua Kane, the design co-ordinator. At least 30 local people worked on it, off and on, over a period of about a year. It was officially unveiled on 29th March, 2000.
Images and description credit: Wendy Tanner via Flickr