This listing was submitted to Arts Mid North Coast as part of our free content service.  if you would like to submit arts news, events and business listings to this site please click here to learn more.
Arts Mid North Coast have made every effort to check the accuracy and integrity of all content prior to publication.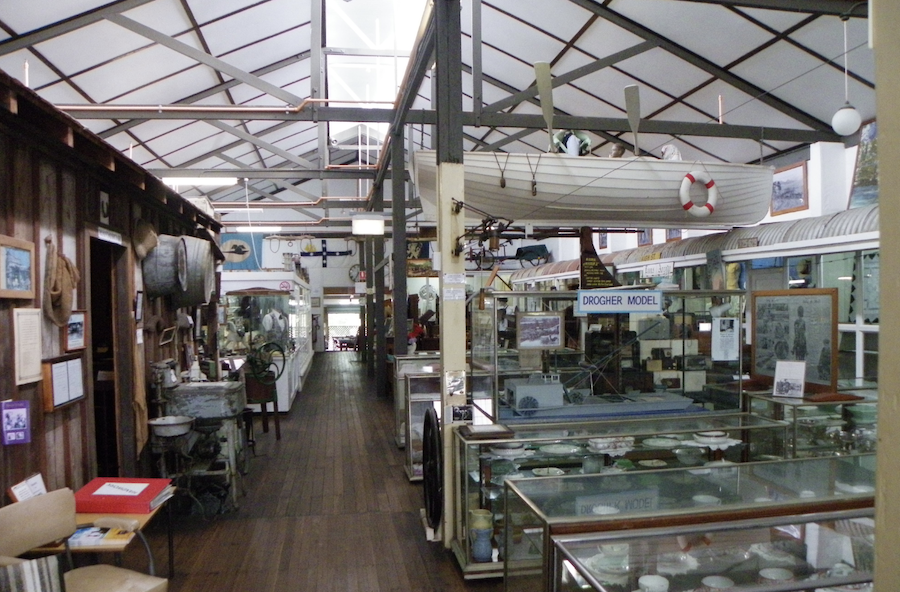 Exhibits in the Bowraville Folk Museum cover almost every area of folk life in the Nambucca Valley.
Some of our more significant displays include a log cabin inhabited by an early pioneer family, the local Presbyterian Church which was relocated to the grounds of the museum and the Boarding House set from the locally filmed The Umbrella Woman which featured Bryan Brown, Rachel Ward and Sam Neill.
We also have a working Blacksmith's Forge and several other items of working machinery plus an extensive display of everyday items from our local area.
The fascinating museum building was originally a General Store and was then the Headquarters of the Voluntary Defence Corps during World War 2. It continued to operate a Department Store until the Museum opened in 1970.
There is a large collection of newspaper clippings, the most famous from the London Gazette Friday August 19, 1768 with an article about a secret voyage by Captain James Cook. It's a great read. Copies are available for $5.50.
The Eve Knight collection lapidary collection features a large range of rocks, crystals & glowing rocks. A Children's Museum is also on the site where they are encouraged to explore the objects on display.
The extensive collection of this museum fills multiple buildings and outdoor exhibition areas and includes an early church from the district, an old saddlery and the local blacksmith's shop. The museum's slogan is, "If it was used in this district, you name it and we most probably have it".
Open Monday to Friday 10am – 3pm. Weekends and school holidays 10am – 1pm