This listing was submitted to Arts Mid North Coast as part of our free content service.  if you would like to submit arts news, events and business listings to this site please click here to learn more.
Arts Mid North Coast have made every effort to check the accuracy and integrity of all content prior to publication.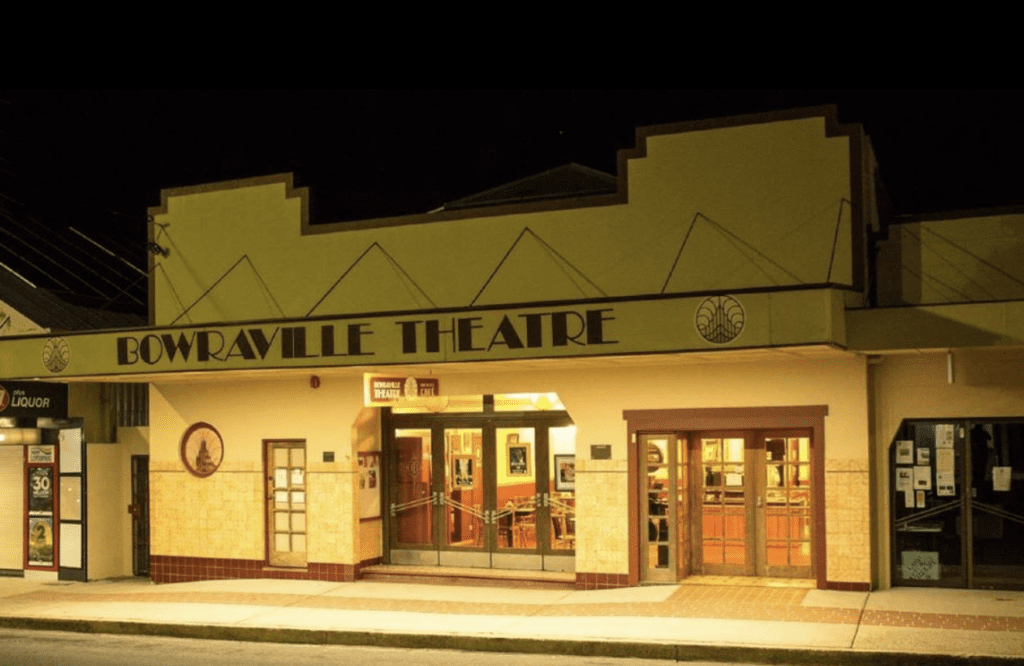 Bowraville Theatre is located in the historic town of Bowraville one of the Creative Communities of the Mid North Coast. The Theatre is managed, run and staffed by volunteers and is the home of the Bowraville Arts Council.
Bowraville Theatre was first opened in 1940.  Throughout the forties and fifties the theatre was the social centre of the town showing newsreels along with the latest films. The theatre closed it doors in 1960 but was later purchased in 2001 by the Local Council.  Having been able to secure a National Trust listing and undergoing a refurbishment the Bowraville Theatre was officially re-opened in August 2003.
Bowraville Theatre's aim is to promote Arts and Cultural events in the community, providing a venue for local productions.  Productions include performances from a number of sub-groups including  Writers Group, Verandah Post Films, Bowra Film Society, Bowra Theatre Players and the Bowraville Theatre Singers.
Accessibility:
Accessible toilet

Disabled parking nearby

Hearing loops

Wheelchair seating
For more information on the Bowraville Theatre give them a call on 6564 7808 or view their website, https://www.bowravilletheatre.org.au/