This listing was submitted to Arts Mid North Coast as part of our free content service.  if you would like to submit arts news, events and business listings to this site please click here to learn more.
Arts Mid North Coast have made every effort to check the accuracy and integrity of all content prior to publication.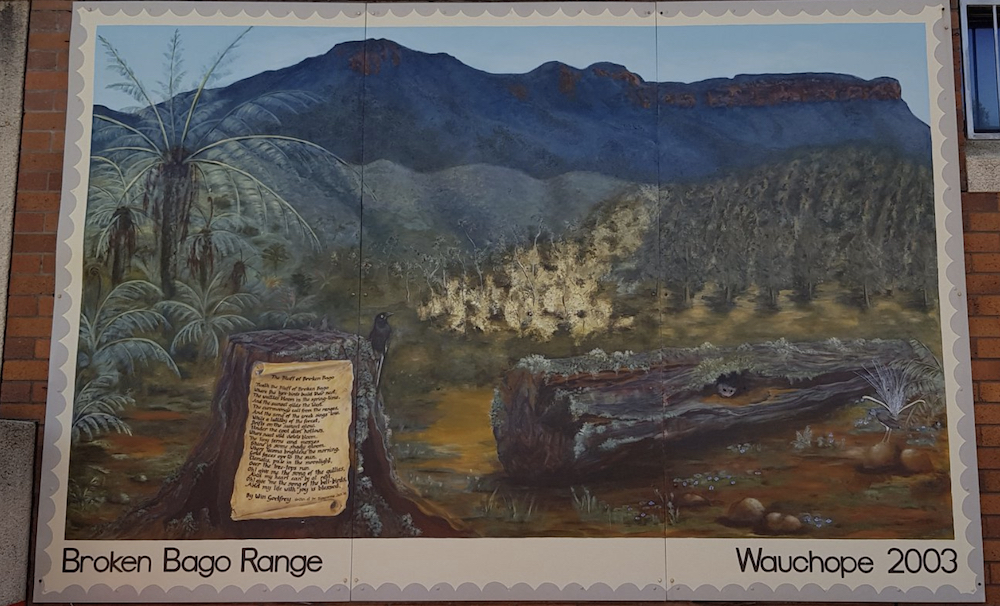 Created by artists Julie Bower, Lucy Pascale, Pat Legge and Mary Tyquin this mural depicts the spectacular bluff of the Broken Bago Range, which can be seen from the Byabarra Road, just over 10 kilometres west of Wauchope. The mural is located on the side of the Wauchope Post Office.