This listing was submitted to Arts Mid North Coast as part of our free content service.  if you would like to submit arts news, events and business listings to this site please click here to learn more.
Arts Mid North Coast have made every effort to check the accuracy and integrity of all content prior to publication.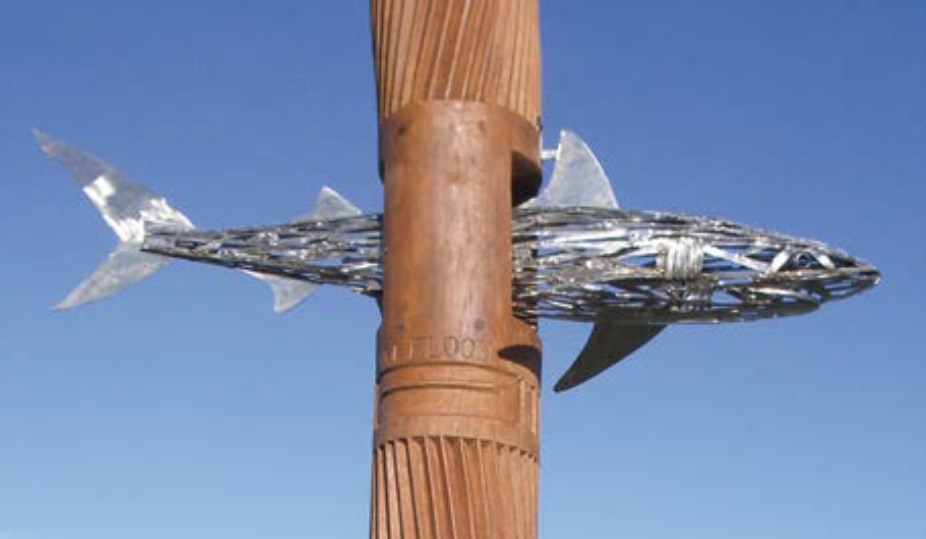 These three installations by Rick Reynolds enhance the Camden Haven landscape while at the same time raising awareness of the impacts of flooding in the area.
Each flood marker sculpture is a four-metre high pole with numerals carved into the poles to indicate height above sea level and previous and probable future flood levels. The design includes fish sculptures of flathead, whiting and shark which are not only symbolic of the sea change lifestyle of the area but to indicate the connection of what happens when water enters homes in times of flooding with fish  "coming through the door."
"Whiting" is located at Ostler Park, North Haven. "Shark" is located near Laurieton Sea Rescue and "Flathead" is located across the Camden Haven River at Dunbogan Reserve.
Images credit: Port Macquarie Hastings Council