This listing was submitted to Arts Mid North Coast as part of our free content service.  if you would like to submit arts news, events and business listings to this site please click here to learn more.
Arts Mid North Coast have made every effort to check the accuracy and integrity of all content prior to publication.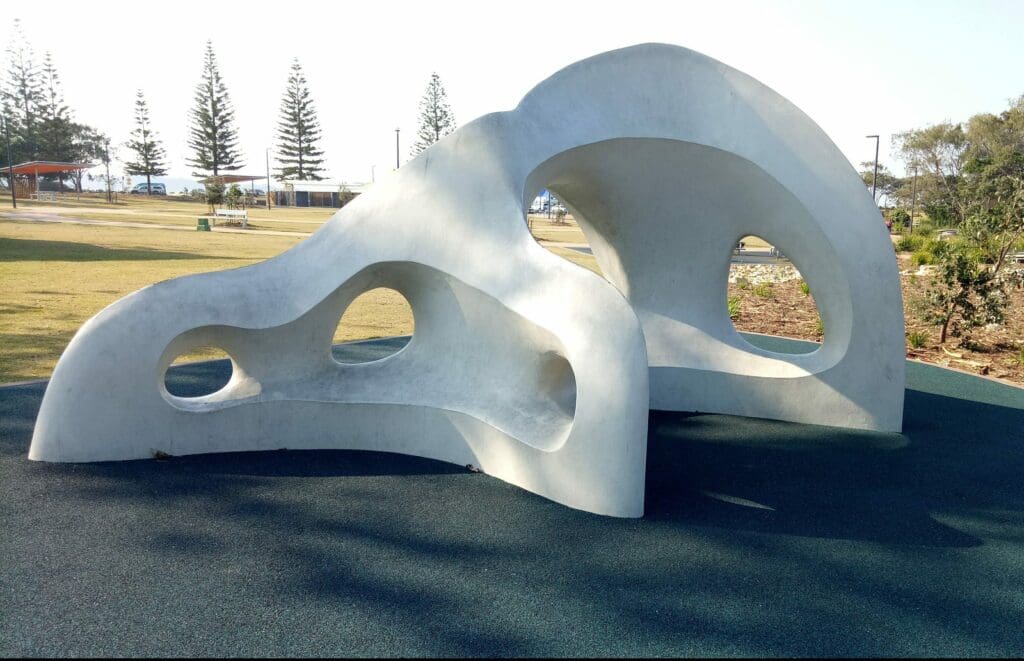 Coffs Harbour City Council commissioned three large sculptures by local artists as part of its major Jetty Foreshore Redevelopment. The large-scale works at the foreshores stand alongside a variety of designs and smaller sculptures in wood, metal and concrete created by students from local high schools.
'Cloud Reef' by John Vanderkolk is the latest and last major interactive sculpture to adorn the Jetty Foreshores.
"The intention behind Cloud Reef was to be a reflective playscape of the ocean and the coast; clouds, reef, views," says the artist. "The piece is designed with children in mind, to be a children's playground, a place for exploration, allowing them to explore the unfamiliar.
"I didn't want to create something obvious, like a slide or a swing, this was to be an adventure into the unknown, allowing and developing exploration and imagination."
'Cloud Reef' is loosely styled on a beach-weathered whale vertebra in John's studio. From ground level, it appears as a number of curved walls pierced with various sized and shaped holes and crawl spaces for kids to explore. It has been installed near the stage in the market area with a view to the ocean.
Image credit: Olivia Parker