This listing was submitted to Arts Mid North Coast as part of our free content service.  if you would like to submit arts news, events and business listings to this site please click here to learn more.
Arts Mid North Coast have made every effort to check the accuracy and integrity of all content prior to publication.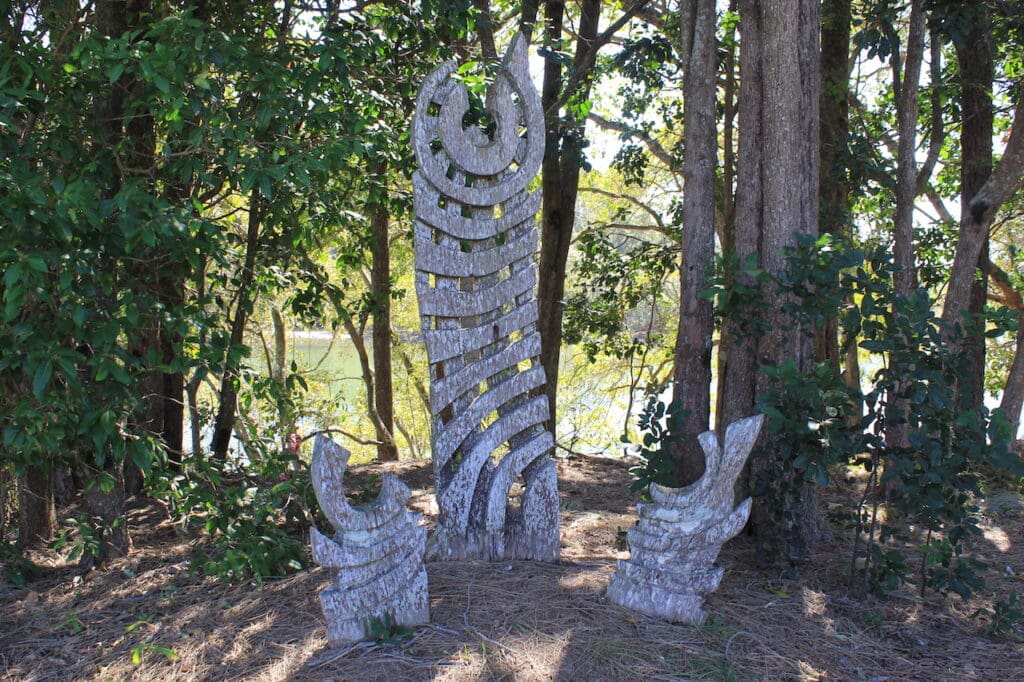 The Coffs Creek Land Art Trail was a project commissioned by Coffs Harbour City Council back in the mid 1990s. Primarily made of natural materials such as timber and stone, the artworks are in various states of decay, with some succumbed to the elements.
Works featured in the trail include:
Resin Post Top Pieces by Kristian Rasmusson and Susan Gant
Elements Rising by John Van der Kolk and Ken Mitchell.
Tree Trunk and Falling Leaf, by Evi Koller
Guardian of the Creek, by Neil Scobie
Long Boat Skelton by Stefan Bruggisser, George Oxenbridge and Martin Browne
Traces by Suzanne Nehl
Where Friends Meet by Ian Watson 
Image credit: Olivia Parker