This listing was submitted to Arts Mid North Coast as part of our free content service.  if you would like to submit arts news, events and business listings to this site please click here to learn more.
Arts Mid North Coast have made every effort to check the accuracy and integrity of all content prior to publication.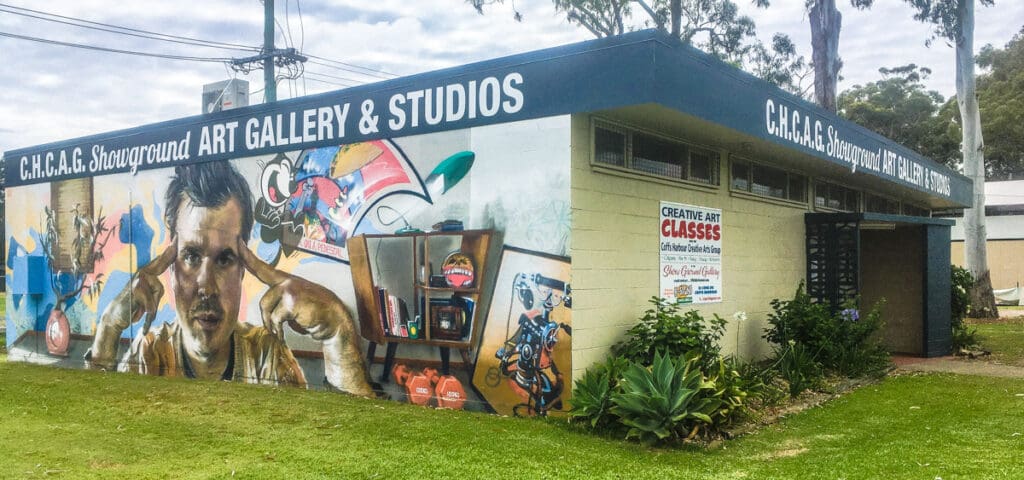 The Showground Gallery, home of Coffs Harbour Creative Arts Group [CHCAG], has been in its present spot for over 40 years. Many creative artists have passed through its doors and now as membership is on the rise, it is a very active part of the local art community.
Classes are held throughout the year featuring acrylics, pastels, oils, drawing, watercolours, fibre arts and calligraphy. Social days for many of these modalities also happens on various days.
We also hold great workshops throughout the year conducted by local and national artists. Come and meet us, you will be glad you did. !!