This listing was submitted to Arts Mid North Coast as part of our free content service.  if you would like to submit arts news, events and business listings to this site please click here to learn more.
Arts Mid North Coast have made every effort to check the accuracy and integrity of all content prior to publication.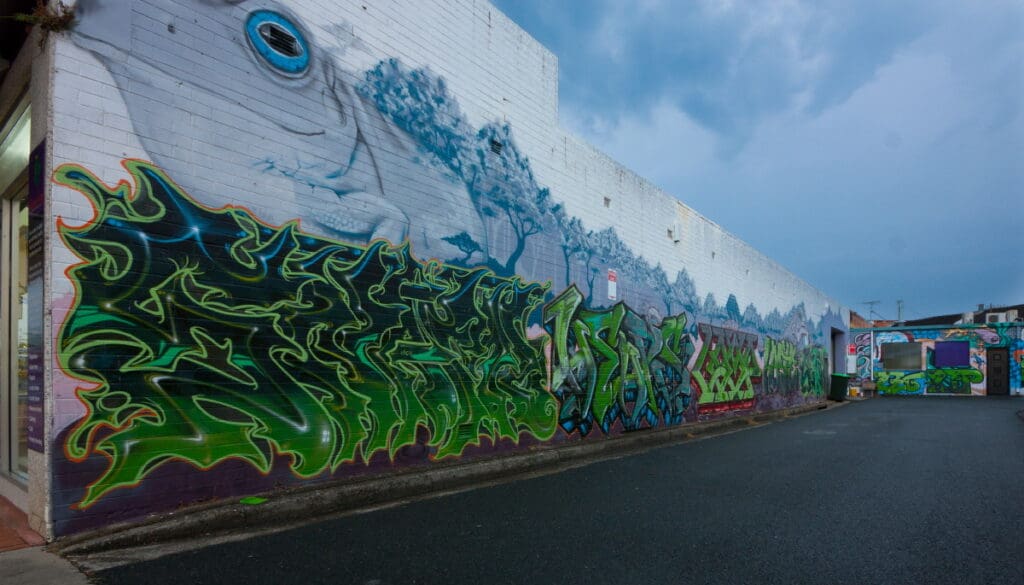 One of the most striking examples of public art in the Coffs Harbour region is the street art murals. Street art is increasingly prominent in Coffs, from the City Centre to the large work on the Woolgoolga RSL and many more across the local government area. Many of the murals were created during a month-long street art event 'November Reign' in 2015, started by local street artist Ash Johnstone at Open Studio. The event saw some of Australia's best street artists and style writers joined by international artists who painted large-scale murals over four weekends, as well as opportunities for emerging young street artists.
Image credit: Paul Lakin