This listing was submitted to Arts Mid North Coast as part of our free content service.  if you would like to submit arts news, events and business listings to this site please click here to learn more.
Arts Mid North Coast have made every effort to check the accuracy and integrity of all content prior to publication.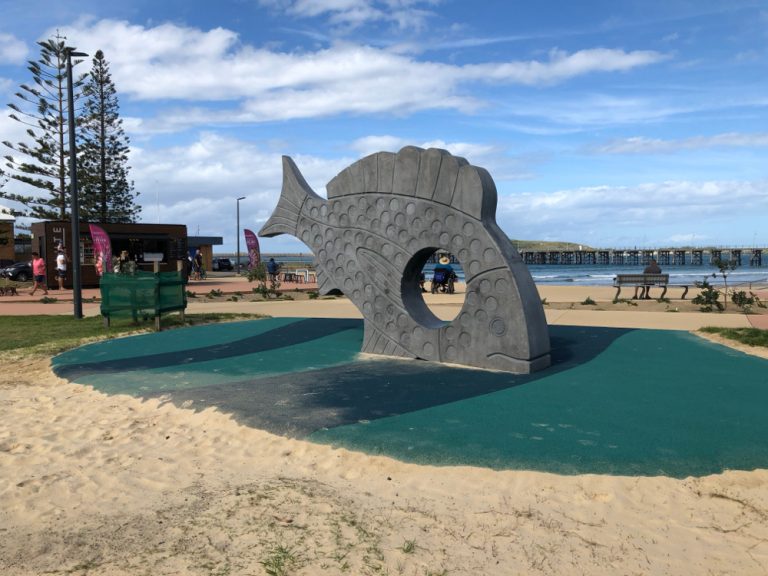 Coffs Harbour City Council commissioned three large sculptures by local artists as part of its major Jetty Foreshore Redevelopment. The large-scale works at the foreshores stand alongside a variety of designs and smaller sculptures in wood, metal and concrete created by students from local high schools.
Emma Louise Davies, who also studied at Sydney College of Fine Arts, says that the concept for her design 'Cruising' grew from walks she has had along the marina boardwalk where she was captivated by groups of fish darting about in the water.
"In my concept design I wanted to capture this sense of cruising fish and to draw attention to the complex marine environment on our doorstep. I enlarged the fish enough to allow an opening which would comfortably fit a person – the idea being that children in particular may enjoy being 'inside' the fish. The fish has been placed on the ground at an angle to increase its stability but also to allow a sense of movement as if the fish is diving,"
Image credit: Coffs Harbour City Council