This listing was submitted to Arts Mid North Coast as part of our free content service.  if you would like to submit arts news, events and business listings to this site please click here to learn more.
Arts Mid North Coast have made every effort to check the accuracy and integrity of all content prior to publication.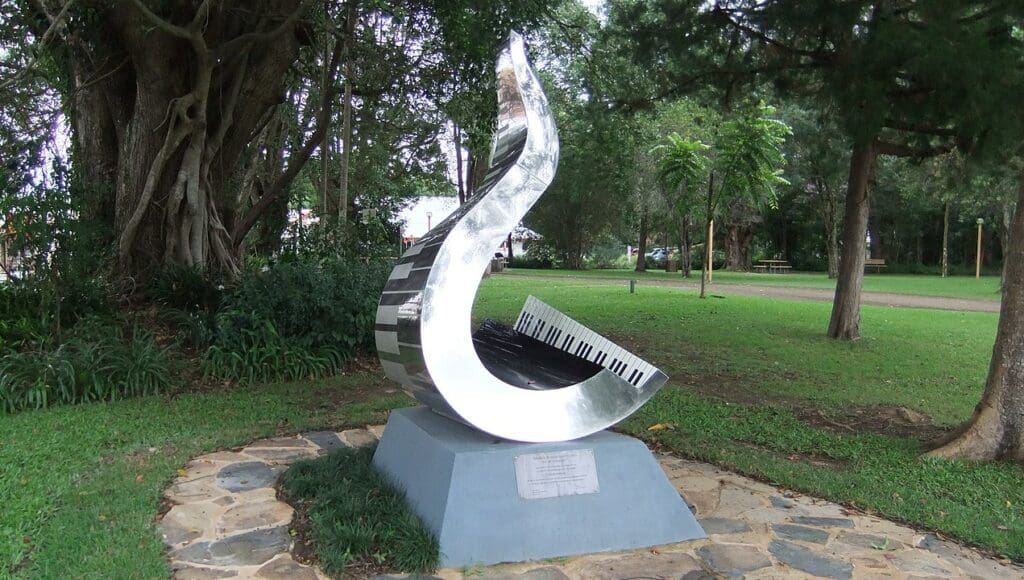 This beautiful sculpture commemorates musician and Bellingen resident, David Helfgott who was born in Melbourne, Australia. The Helfgotts often open the wonderful garden at their home for concerts and other events, and are benefactors to many of the talented young people of Bellingen, offering scholarships and mentoring.
In 2009, Camp Creative honoured David with the unveiling of a 2.7 metre sculpture by the internationally recognised sculptor and local resident, John Van Der Kolk . The sculpture is situated on 31 Hyde Street, Maam Gaduying (Meeting Place) Park, Bellingen, in recognition of his "inspirational life" and his contribution to the community.
Image credit: Christopher Wood, CC BY-SA 3.0 / Wikimedia