This listing was submitted to Arts Mid North Coast as part of our free content service.  if you would like to submit arts news, events and business listings to this site please click here to learn more.
Arts Mid North Coast have made every effort to check the accuracy and integrity of all content prior to publication.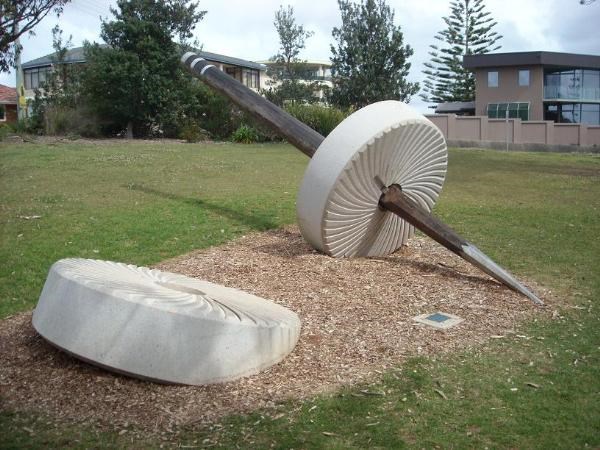 The name of the sculpture at Windmill Hill is a play on the original name of the area. It was originally known as Gillman's Folly until Major Innes had a windmill built there in 1825 to grind wheat and corn for government contracts.
Folly, created by Rick Reynolds in 2004 represents the wooden shaft and stone grinding wheels of the windmill which once stood on the site.
Image credit: Pensive Travellers