This listing was submitted to Arts Mid North Coast as part of our free content service.  if you would like to submit arts news, events and business listings to this site please click here to learn more.
Arts Mid North Coast have made every effort to check the accuracy and integrity of all content prior to publication.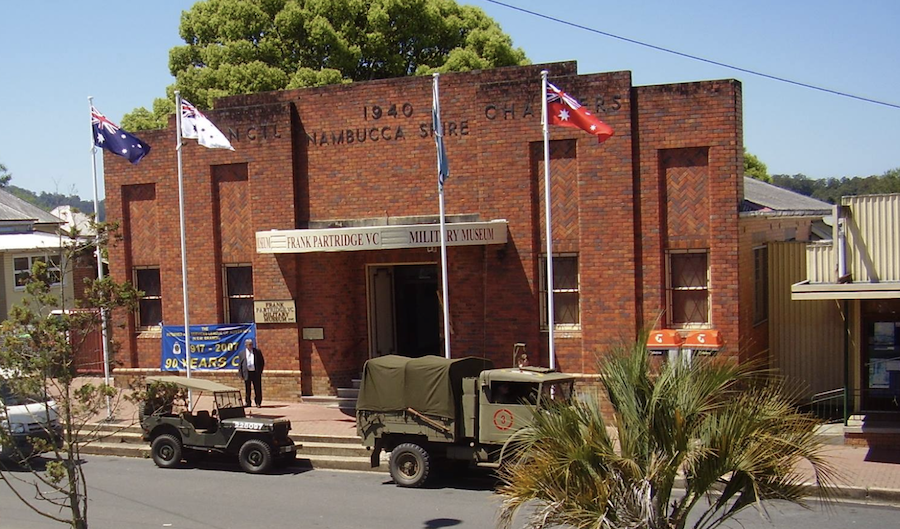 The museum has a vast array of military equipment and memorabilia. The museum also includes a tribute to Frank Partridge, a local who won the Victoria Cross in 1945, for leading a successful attack against the Japanese in the Bougainville Campaign.  Open Monday to Friday 10am to 3pm and Saturday 10am to 12 noon.