This listing was submitted to Arts Mid North Coast as part of our free content service.  if you would like to submit arts news, events and business listings to this site please click here to learn more.
Arts Mid North Coast have made every effort to check the accuracy and integrity of all content prior to publication.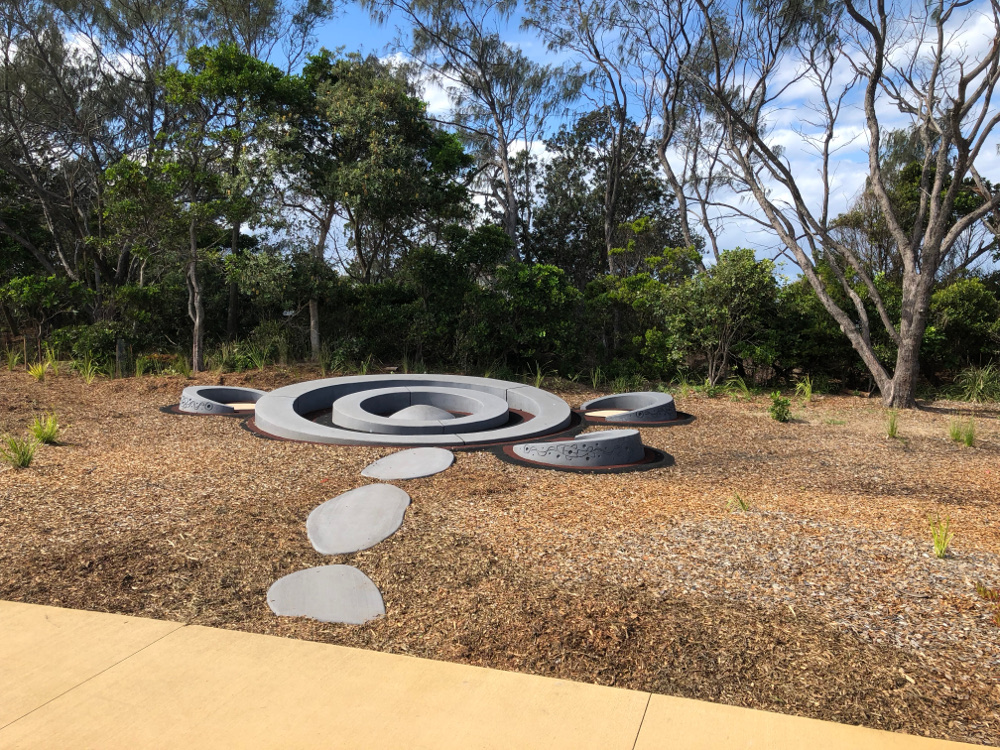 Coffs Harbour City Council commissioned three large sculptures by local artists as part of its major Jetty Foreshore Redevelopment. The large-scale works at the foreshores stand alongside a variety of designs and smaller sculptures in wood, metal and concrete created by students from local high schools.
"Gathering Place" is made of pre-cast concrete by local Gumbaynggir artist, Brentyn Lugnan, who trained at Sydney College of Fine Arts, TAFE and the EORA Centre in Sydney and has worked with SBS, ABC and the National Aboriginal Design Agency.
"It's great that people are using my design as a 'gathering place', which is the literal meaning of the piece. When I'm at the jetty I see people sitting and playing there. But I'd like people to know it is more than just a picnic place; it has significant cultural meaning as a gathering place for Gumbaynggirr people into the future.  My concept was always to create a meeting place for future generations of Gumbaynggirr people whilst instilling a sense of place and respect for those Elders past, who paved the way for us."
Image credit: Coffs Harbour City Council