This listing was submitted to Arts Mid North Coast as part of our free content service.  if you would like to submit arts news, events and business listings to this site please click here to learn more.
Arts Mid North Coast have made every effort to check the accuracy and integrity of all content prior to publication.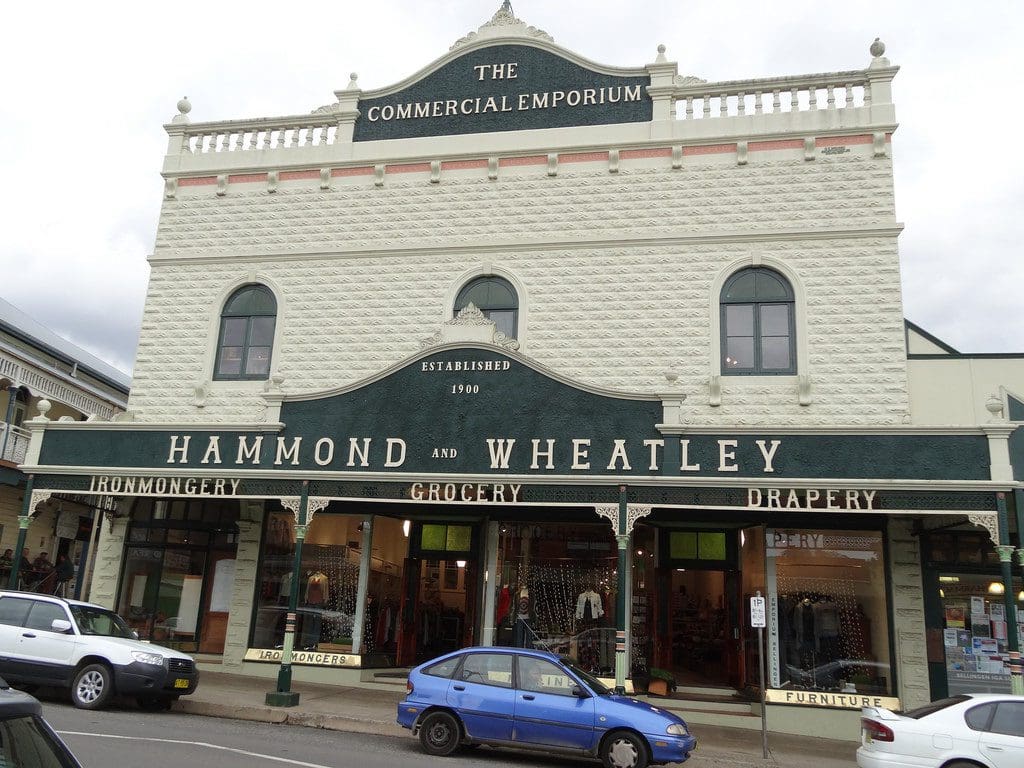 In 1900 W.J. Hammond and A.E. Wheatley purchased The Reform Store and changed the name to Hammond & Wheatley Pty Ltd. They built the business to such an extent the original building was not large enough and they decided to extend. The two storey premises were constructed over the original store. The building was Australia's first cement brick building and was completed in 1909. It is likely that the proprietors were influenced by grand shopping arcades such as 'The Strand" and 'The Queen Victoria Building'.
The Hammond & Wheatley Commercial Emporium is classified as a rare two-storey commercial building type, formerly common in regional areas. Considerable original detail remains including decorative cement render to the façade, pressed metal ceilings and cedar joinery. Today it still retains its original retail function in the heart of creative Bellingen.