This listing was submitted to Arts Mid North Coast as part of our free content service.  if you would like to submit arts news, events and business listings to this site please click here to learn more.
Arts Mid North Coast have made every effort to check the accuracy and integrity of all content prior to publication.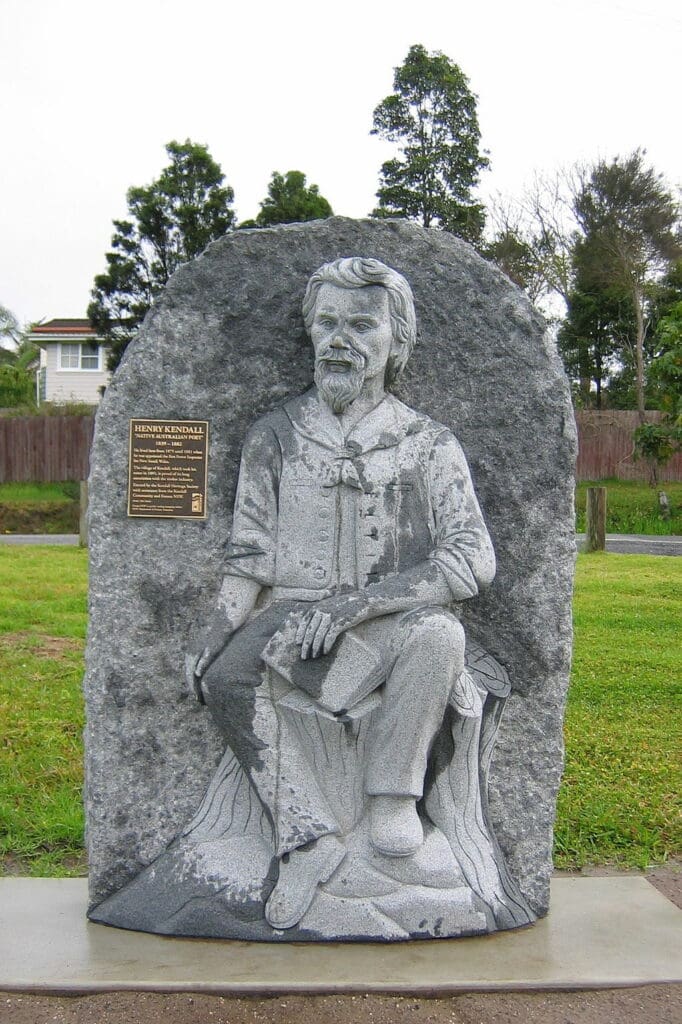 The great Australian poet Henry Kendall lived in the Camden Haven from 1874 to 1881 and found much of his inspiration for his works from its landscape.
The small town of Camden Haven was renamed Kendall in 1891. 125 years after his death an impressive granite statue by artist Dee Davis has been added to the various public arts projects in the area that celebrate his life.
Image credit: Sterry2607 / English Wikipedia. [CC BY-SA 3.0 (https://creativecommons.org/licenses/by-sa/3.0)]