This listing was submitted to Arts Mid North Coast as part of our free content service.  if you would like to submit arts news, events and business listings to this site please click here to learn more.
Arts Mid North Coast have made every effort to check the accuracy and integrity of all content prior to publication.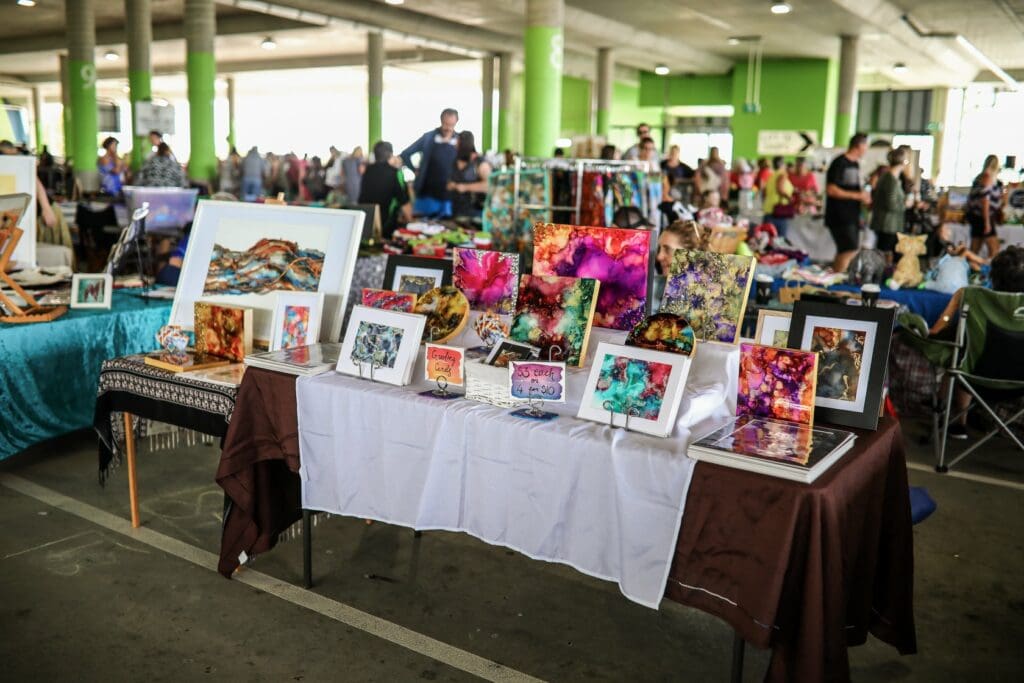 The Made with Love Markets are the first and only dedicated boutique handmade market for the Coffs Harbour region. Starting in August 2011, they are one of the biggest dedicated markets on the North Coast! They aim to showcase handmade, local, boutique and unique items made with love.
With between 80 and 100 stallholders at every market, you can find a wide variety of items – everything from jewellery, homewares, bags, clothing, accessories, toys, art, woodwork, gourmet goodies and much more!
Their handmade market is held quarterly on the 1st level (middle level) of the carpark at Park Beach Plaza, Pacific Highway, Coffs Harbour.
Please have a look at their 'meet the stallholders' page on their website for a list of their stallholders for the upcoming markets. You can also find them on Facebook.
2020 Dates: 16 FEB, 3 MAY, 30 AUG, 29 NOV