This listing was submitted to Arts Mid North Coast as part of our free content service.  if you would like to submit arts news, events and business listings to this site please click here to learn more.
Arts Mid North Coast have made every effort to check the accuracy and integrity of all content prior to publication.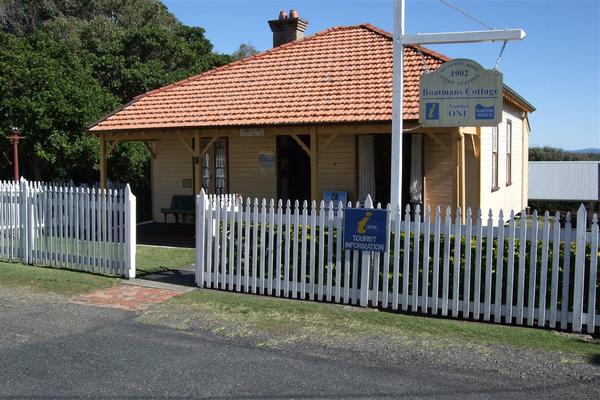 See a display of photographs, paintings, documents and historic items of the rich maritime history of the local area.
The residents of South West Rocks take due pride in their rich history, and know that the restoration of the Pilot Station Complex has ensured this heritage will always be acknowledged and preserved.
This small but fascinating local museum is housed in one of the historic boatman's cottages in South West Rocks. It also houses the South West Rocks Visitor Information Centre, so is well worth a visit to find out many of the stories and attractions of the area. Open daily from 9am to 4pm.