This listing was submitted to Arts Mid North Coast as part of our free content service.  if you would like to submit arts news, events and business listings to this site please click here to learn more.
Arts Mid North Coast have made every effort to check the accuracy and integrity of all content prior to publication.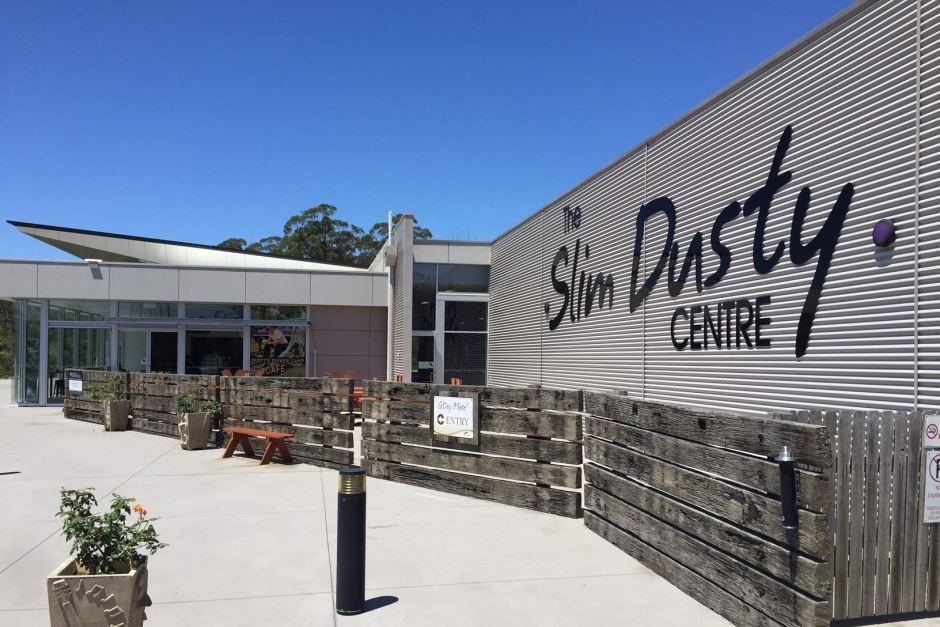 The Slim Dusty Centre and Museum exhibition feature objects and images from the Kirkpatrick family's own extensive archive, as well as contributions from fans and friends all over the world.
Visually rich, astonishingly varied, the display provides a look into Slim's first steps into show business, the early years of adventures with Joy and their mates touring the towns and villages of Australia's outback and the glory days of life on the showgrounds of Australia with artistes and performers of vaudevillian delights. Memory acts, dental trapeze and comedy skits were all part of Slim and Joy's shows for years until they settled into the type of performances for which they became famous: rollicking country music and Slim's natural good humour, all with a very Australian flavour.
Enjoy the costumes, the images of Australian life and its people, the music of some of Australia's finest musicians and the insights into Australia's vast history and geography that only Slim and Joy's sixty years on the road can provide. The Slim Dusty Museum also features listening posts for visitors to listen to Slim's songs, a delightful interactive scrapbook filled with Slim's notes, letters and ephemera, and the Columbia Lane Theatrette showing the Slim Dusty Movie and Concert for Slim.
Opening times  
7 days per week 9.30am to 4.00pm
Admission Prices:
Adults = $23.50
Concession = $18.50
Family = $54.50 (2 adults & 2 children)
Children = $9.50
Tour Groups concessions = $16.50
School Groups – Children = $7.50 & Adults = $16.50
Accessibility: 
Accessible toilet

Baby change facilities

Designated disabled parking

Wheelchairs available
For more information on Slim Dusty Centre, give them a call on 6562 6533 or view their website, http://www.slimdustycentre.com.au