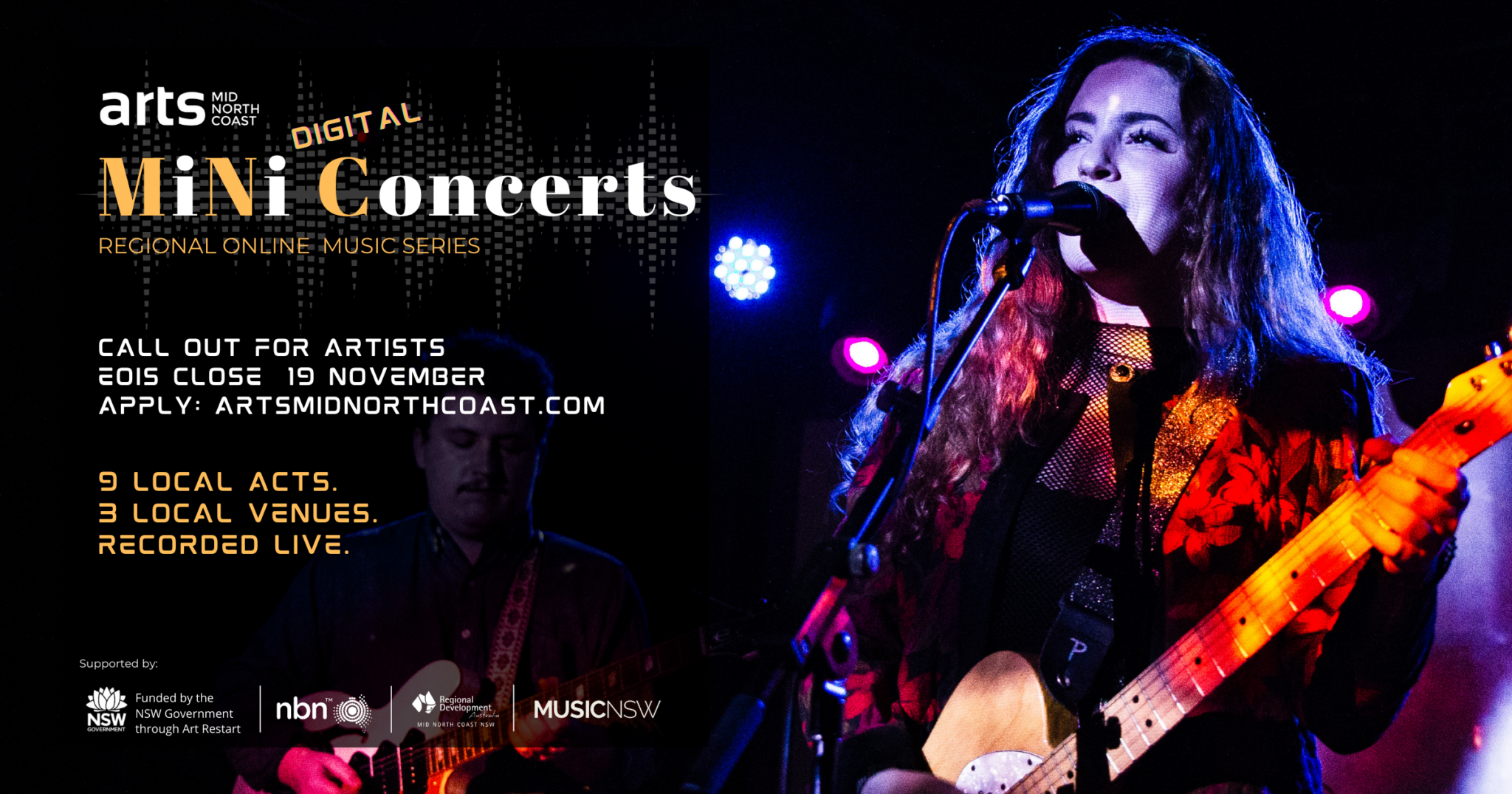 Are you an emerging music artist based on the Mid North Coast and looking to expand your profile and reach new audiences?
Arts Mid North Coast MiNi(digital)Concerts is an online live music video series showcasing some of our best local emerging artists and our live music venues.
Through this Expressions of Interest, 9 acts will be selected and paid to record 3 original songs each, performed live at a local music venue (TBC). These videos will be uploaded on Arts Mid North Coast's Youtube Channel and shared across our social networks and with our partner organisations including Create NSW, NBN Co, Regional Development MNC and Music NSW.
Expressions of Interest Application. Closes 5pm, Friday 19 November 2021.
Enquiries: projects@artsmidnorthcoast.org
Artists announced 1 December .
Host and Producers Announcement!
We are super excited to reveal the host and producers for our MiNi (digital) Concerts series!
Bellingen's own Josh Matheson (Lttle Kng) - musician / producer and podcast host of 'Celebrate Sounds' will be joining our project as our series Host.
"I'm absolutely stoked to be part of a program that provides emerging artists on the Mid North Coast with a platform and experience that will hopefully give them a big push into tackling future performance opportunities!" - Josh Matheson
Josh came to our attention during the first COVID lockdowns when he launched his  Play a Mate's Music Spotify list to support our local musicians and keep local music alive. In 2021 he launched Celebrate Sounds as a platform for North Coast artists to share their stories of creativity and entrepreneurship!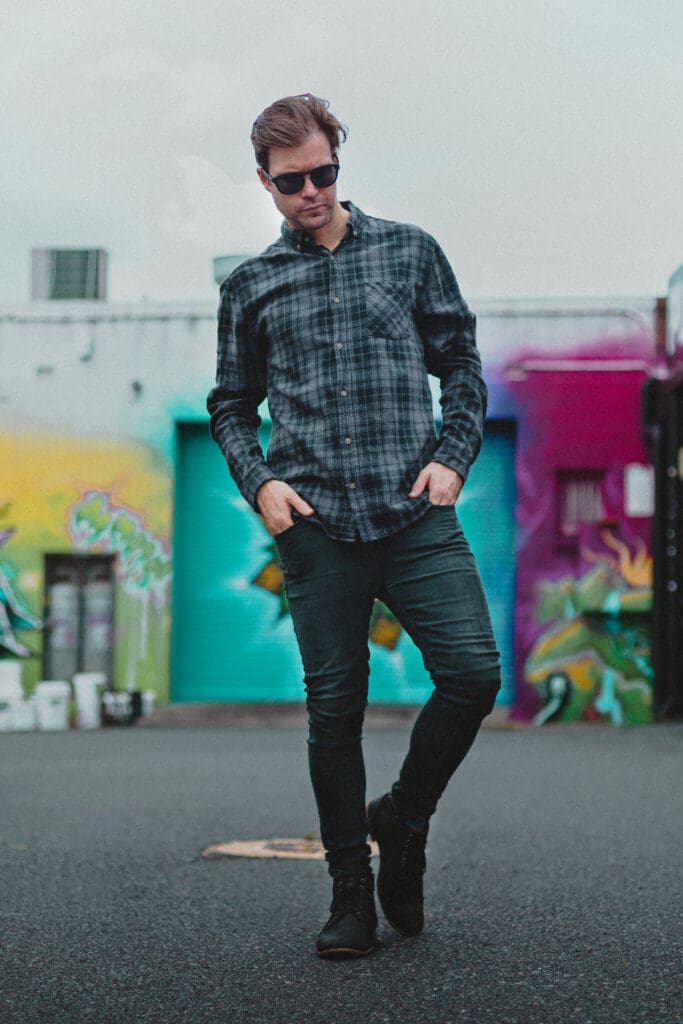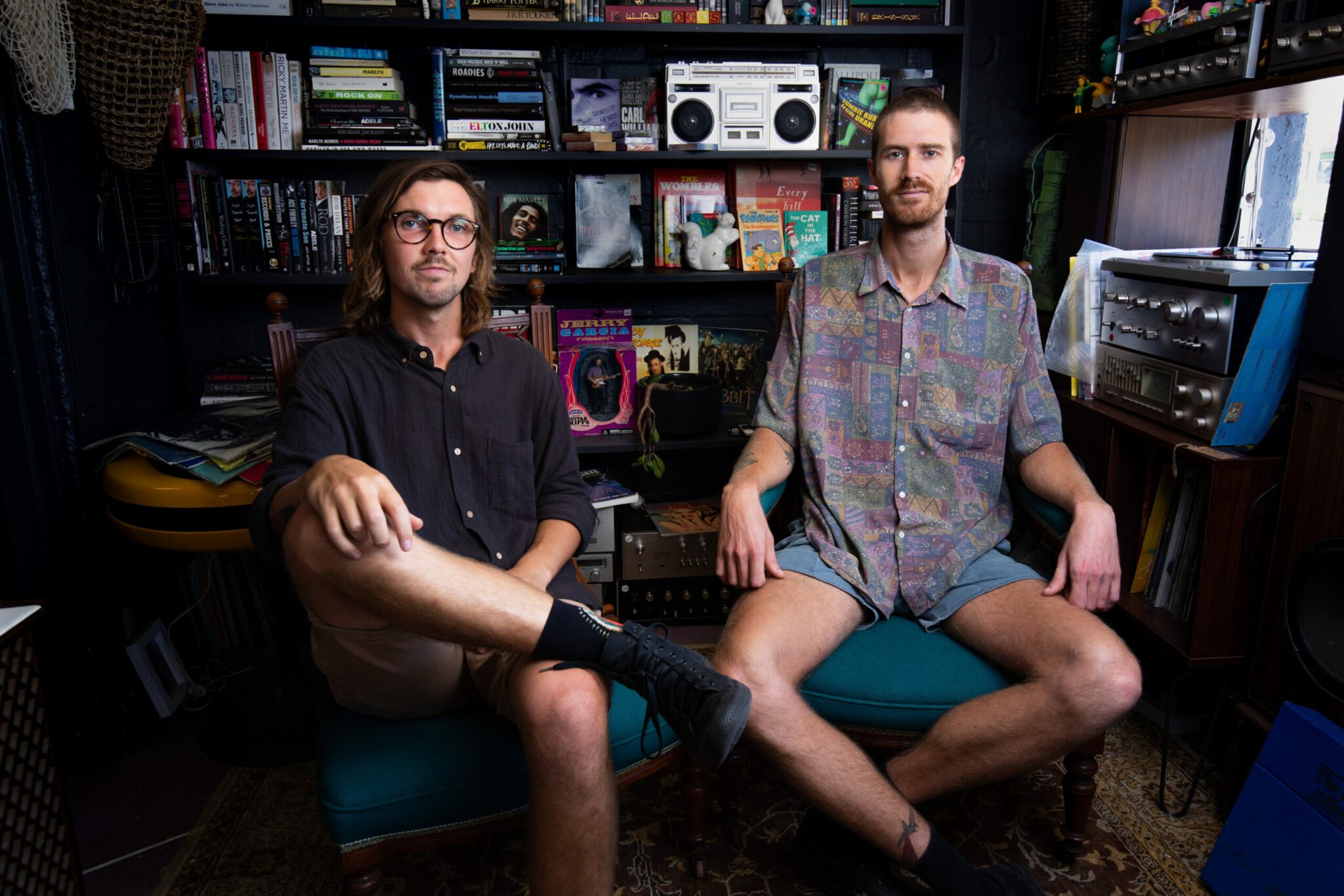 Fresh from the success of their Dark Alley Sessions music series, Port Macquarie's Brad Collins and Josh Thompson will be producing the video clips.
"Josh and I are both musicians, playing in several bands in Port Macquarie, so it's close to our hearts! We're excited to team up with Arts Mid North Coast to continue our goal of finding and showcasing talents from the area." - Brad Collins
Dark Alley Sessions was created by Brad and Josh as a platform to help promote the talented friends and musicians in our community. The videos were filmed in Dark Alley Records - a sweet little music retail shop in Port Macquarie.  Catch the sessions here.
19 / 11 / 2021
Which Aus music shirt are you wearing today?
Liv is rocking her shirt by Mid North Coast muso Deebee Bishop. Jaz is a huge Hat Fitz & Cara fan, in a shirt scored at a Festival of Small Halls Australia gig at Toormina a couple of years back.
If you love Aussie music as much as we do, head over to Support Act and buy a t-shirt or make a donation to help pay the bills and keep food on the table for artists and music workers who've had a rough run this year.