Mid North Coast Creative Places
Bowraville
Bowraville ( the Veranda Post town), is a town of contrasts with its wide main street lined with verandah-shaded footpaths, museums, art galleries and a treasure trove of original art and culture. It is beautifully situated within attractive farmland and mountain rainforests only 17 kilometres from Macksville.
About The Town
Some might think time has passed Bowraville by but this has ensured so many of the towns original buildings remain and have been reinvented as centres of arts and culture.
The restored Bowraville Theatre is a unique attraction and community focal point with everything from western classics to contemporary foreign films. The Frank Partridge VC Military Museum was formerly the council chambers while an old majestic bank is now craft studios and tea rooms. The Bowraville Folk Museum spread over a number of original buildings also including that used as a film set in the 1980's.
There are a range of cafes and places to relax including the Bowra Hotel with fabulous views of the surrounding countryside from the 12-foot wide upstairs verandahs. Combine these with antique shops and for those into upycled art an enormous treasure trove of an op shop ensuring you will leave Bowraville not only with memories but local art and treasures.
For more information on visiting Bowraville go to Nambucca Tourism website or http://bowraville.nsw.au/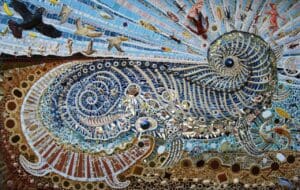 The Nambucca Valley with its picturesque river towns is full of local history. Visit its creative places – galleries, museums and markets and lively public art.